A pink night was perfect. We've played Giant-Dwarf-Sorcerer to find out who picks the best spot and who ends up on a sofa. I lost.

But it was great anyway. We had a healthy sleep and left Nida exactly at 8:04. I remember it because it was me who ruined an opportunity to become the first biking group in the world to leave exactly as scheduled.
We had 80 kilometers ahead of us. The plan was to have a quick start and then enjoy a breakfast at a hamlet of Preila about 15 km away.
There should be coffee places, we thought. We were wrong. Every single venue was in the arms of Morpheus till 10:00. We had to turn to energy bars and drink all the water we had to flush them down.
The spectre of hunger, thirst and caffeine withdrawal was rising.
Fortunately, bike lane number 10 we've started at Nida turned out to be so nice the ride was taking almost no effort.
We claimed several dunes along the Hunger Road. Because that's what we do.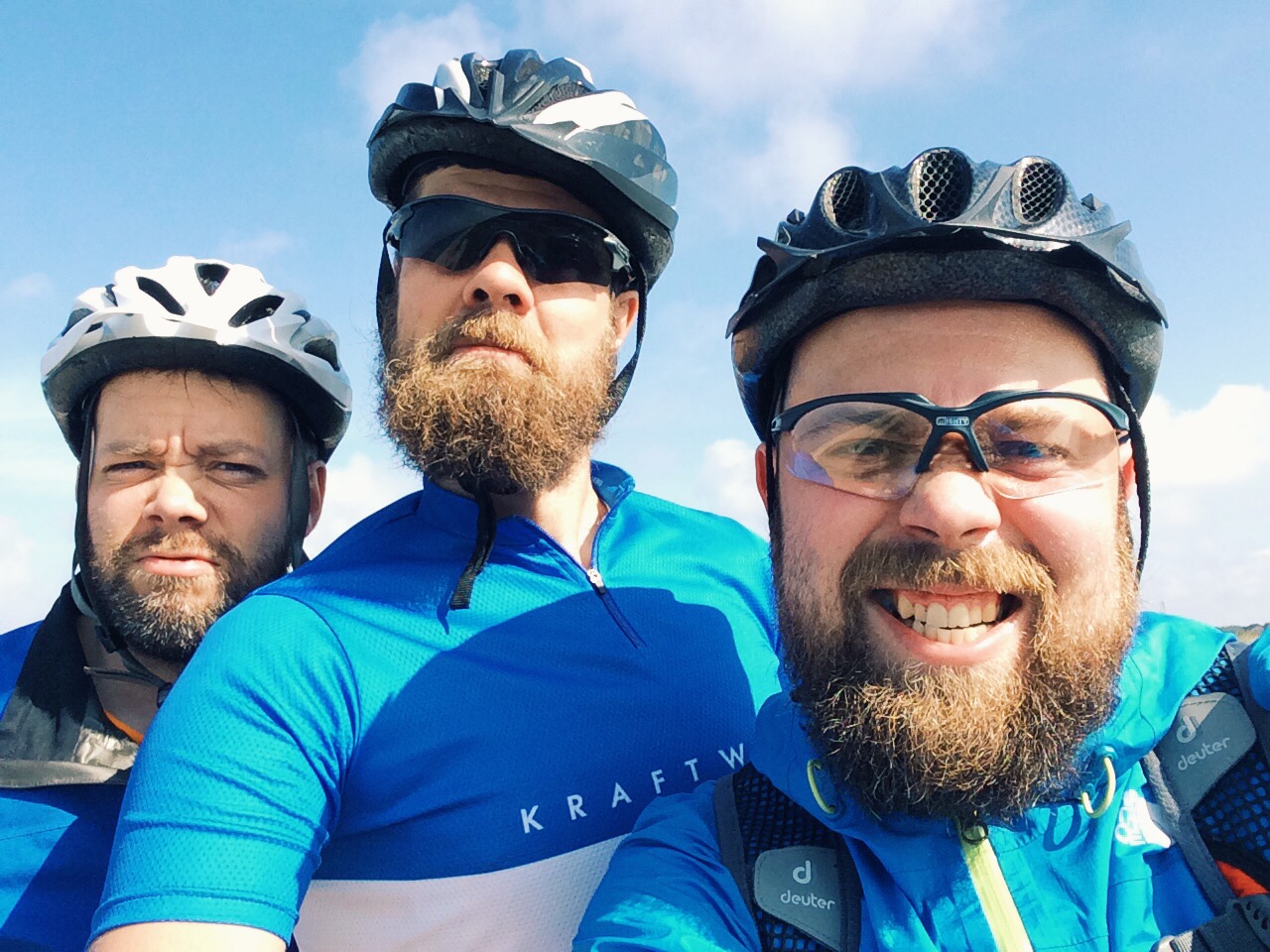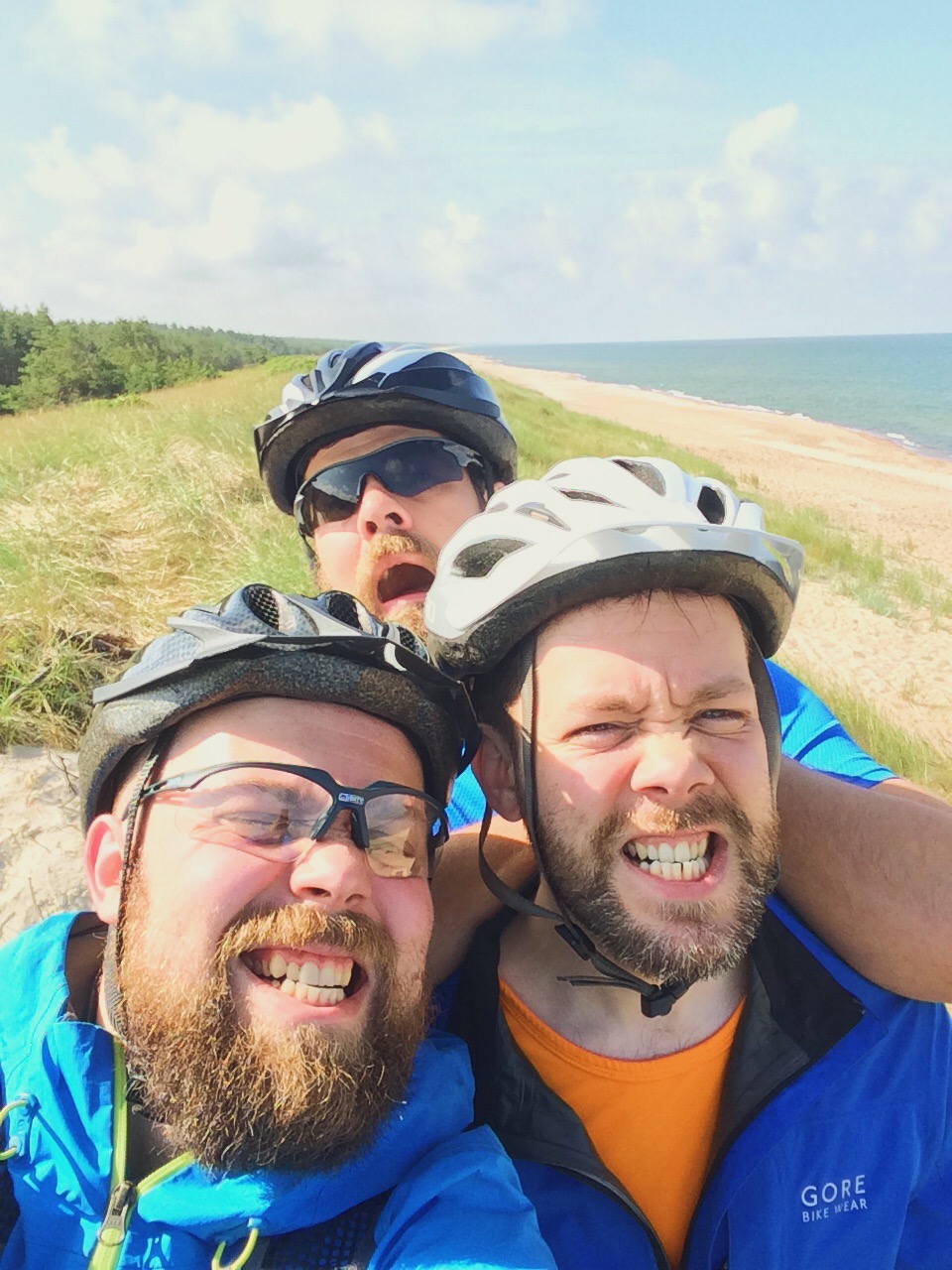 Milestones were being passed one by one, and finally we stopped at some food and drinks place not too far from Juodkrantė. They didn't have wi-fi so I didn't check in to Swarm, so I can't remember its name now.
Note to venue owners: always fix your place with a steady wi-fi connection or you go unnamed in travellers' notes.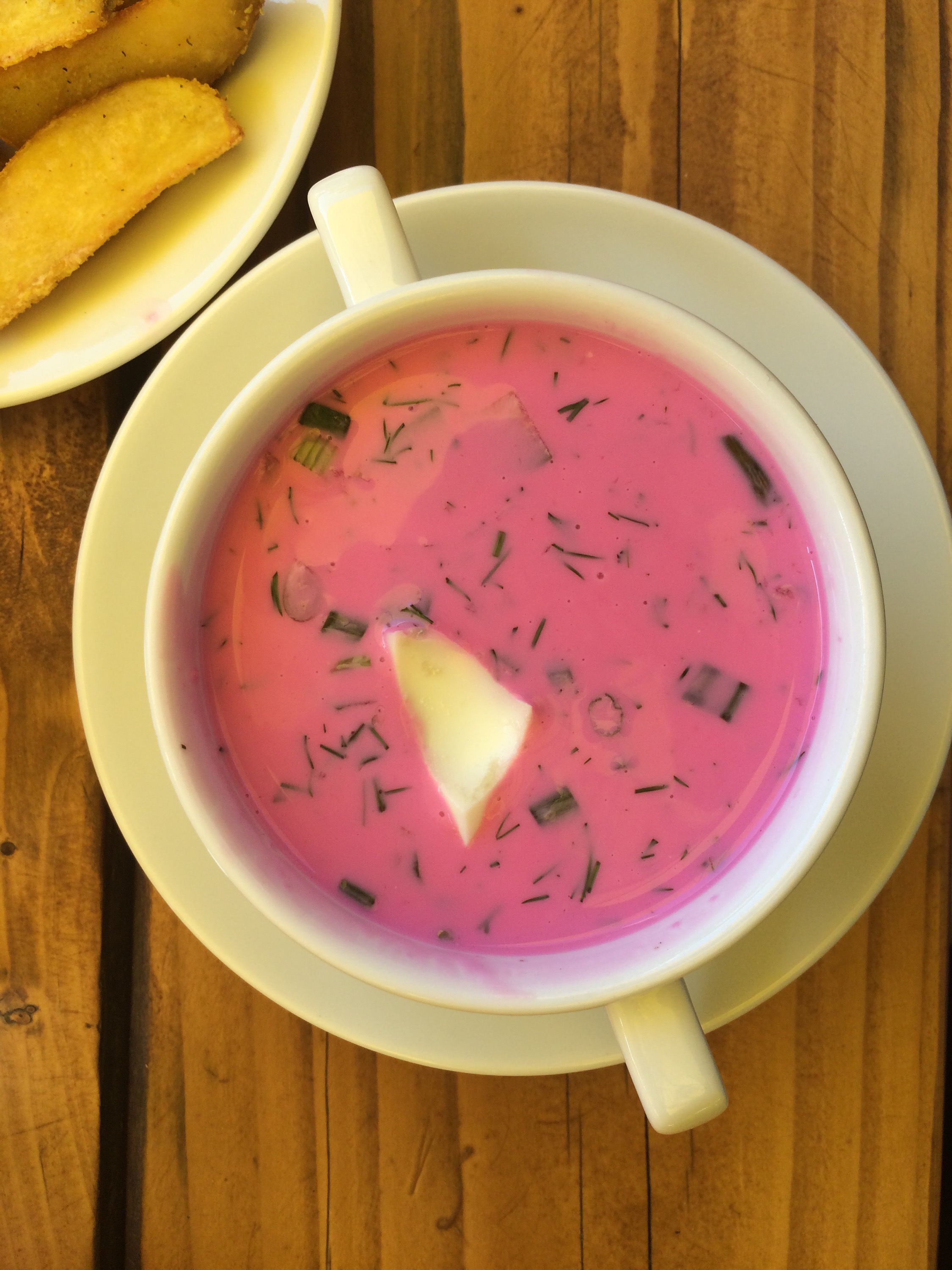 We've been riding on an empty stomach for more than two hours by this time, so no surprise we've ordered too much and got bloated.
Luckily, the perfect bike lane continued up to the very ferry to Klaipeda. It went more up and down for the last 20 kilometers so we even managed to sweat off some extra calories.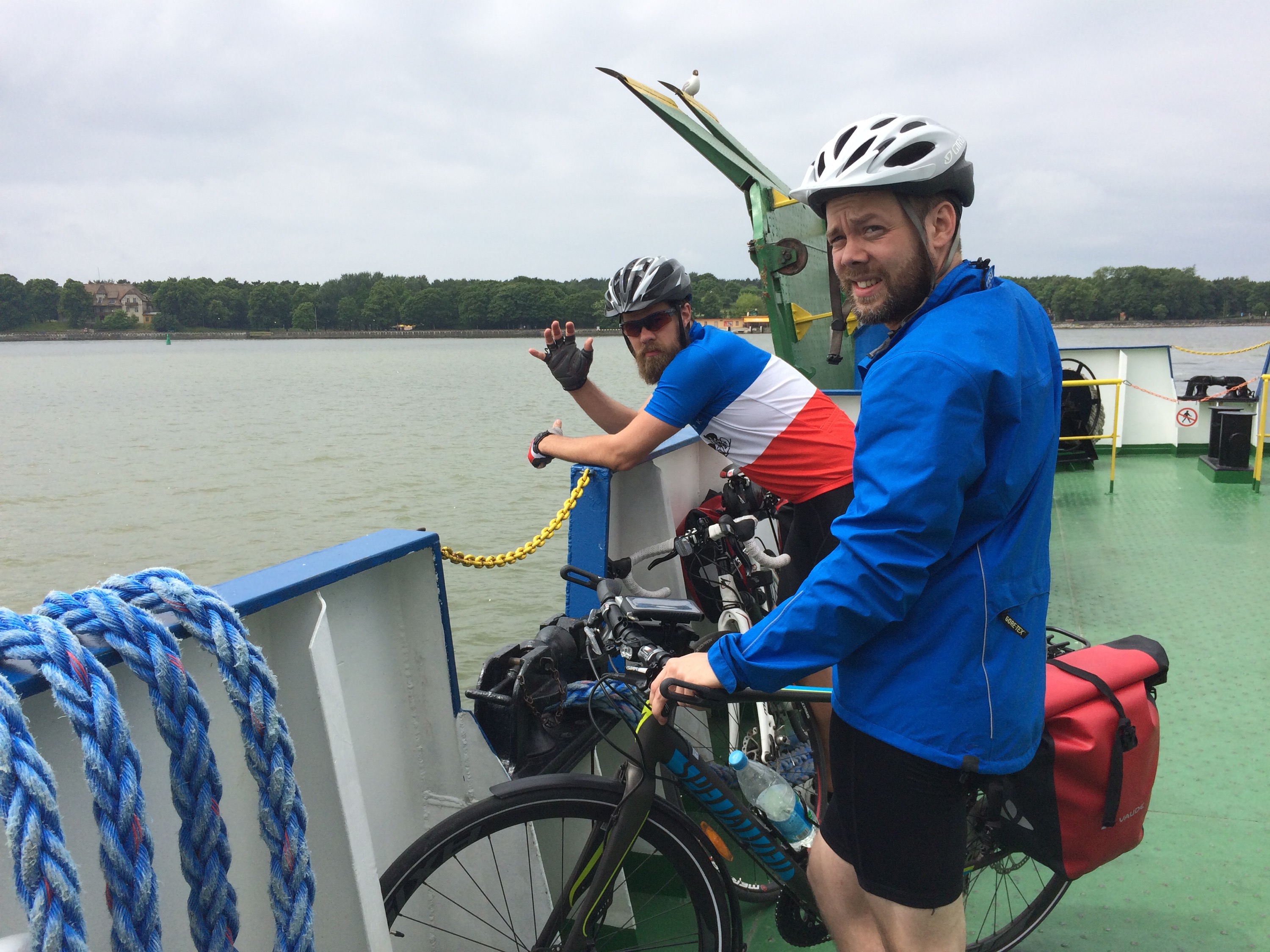 In Klaipeda we decided not to have a coffee break but to enjoy local beer instead. With coffee. Wise decision was to top it up with one plate of some traditional peasant food.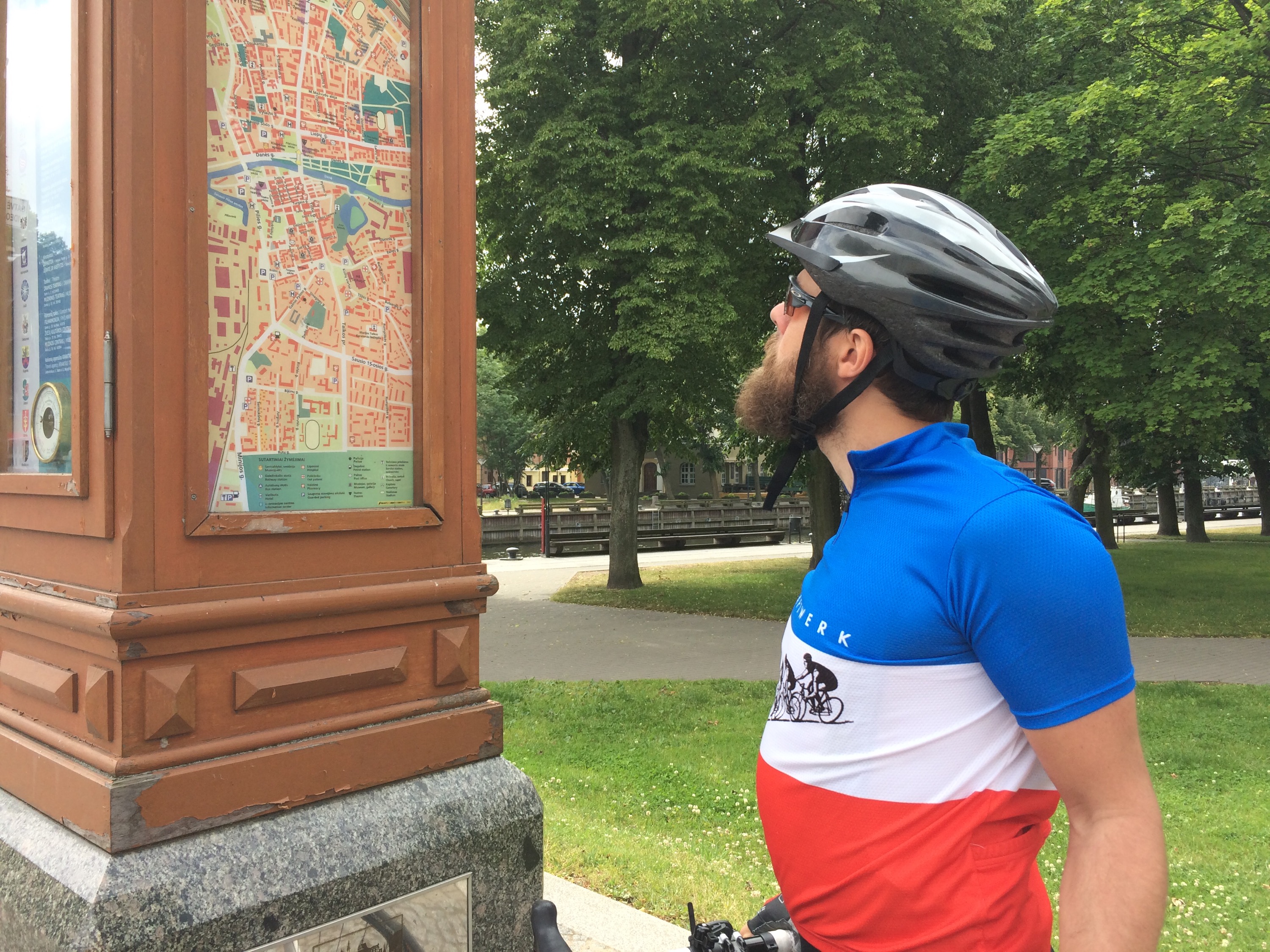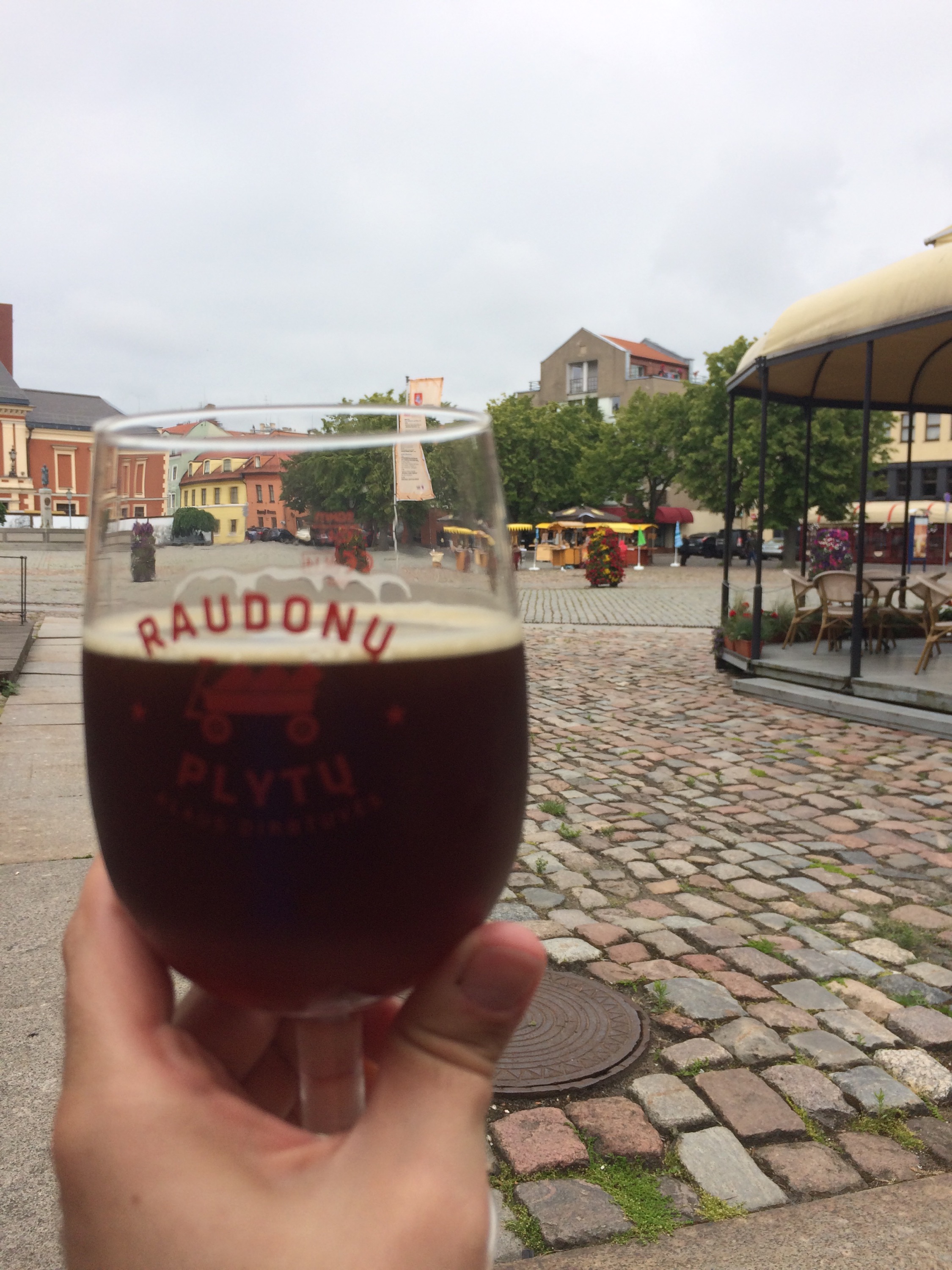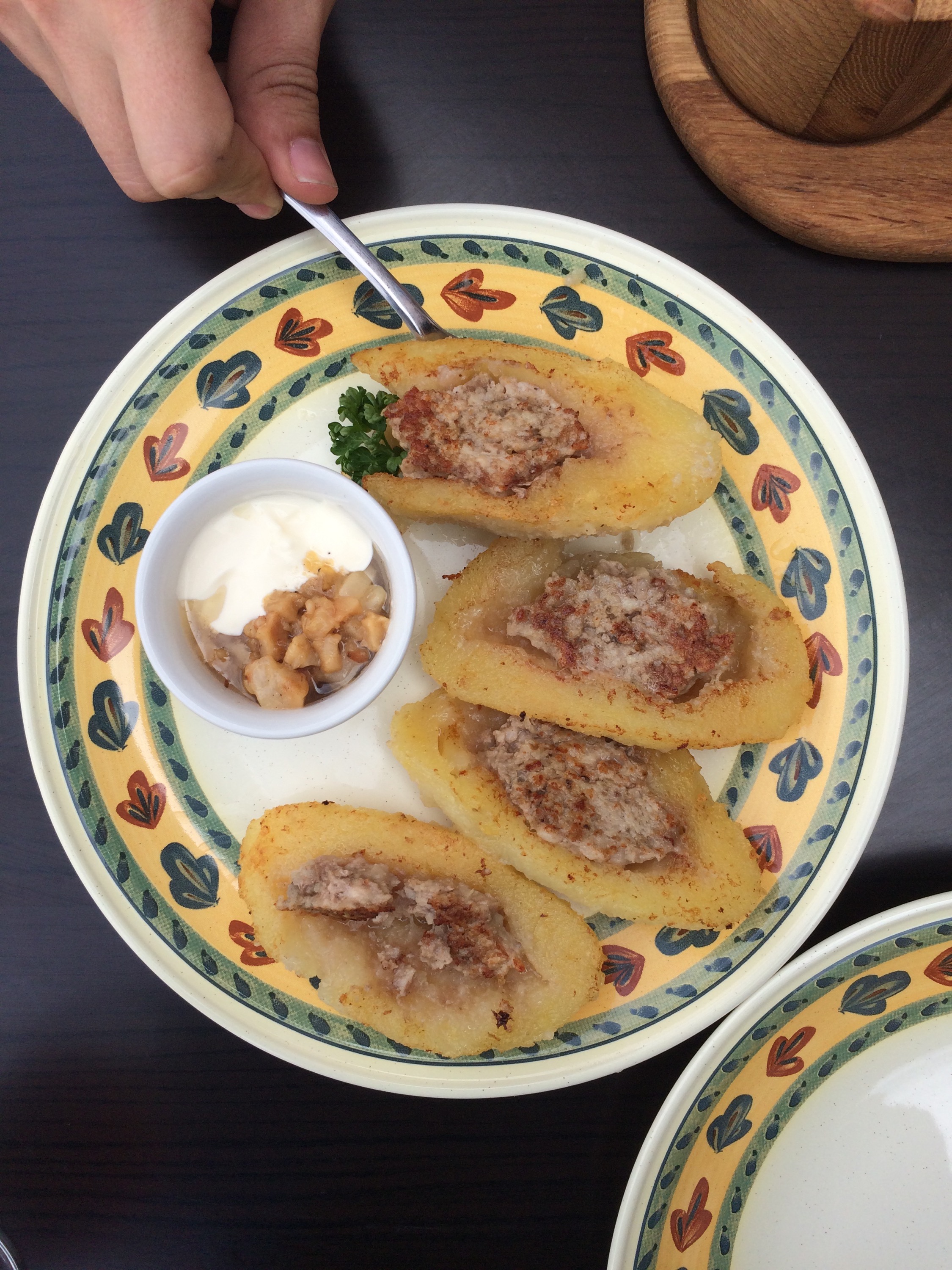 I've used an after-lunch time hole to gear up and equipped myself with new biking sunglasses and padded gloves. (And, as it turns out a bit later, have immediately lost one glove from my older, not-so-good pair).
After that we've continued riding on the almost annoyingly perfect lane 10 and have never stopped till Palanga.
Lane 10, as smooth as a mother's kiss, led us through parks and forests to a resort city of Palanga. We've quickly booked a nice place literally from a street, thanks to a public wi-fi. It was a steal — 25% last minute discount and another 50% for low season. (Don't ask about a low season in late June on a seaside; we were quite okay with the offer.) We were so impressed we decided to use this last-minute tactics in the future.
Note from the future: so far it works like a charm.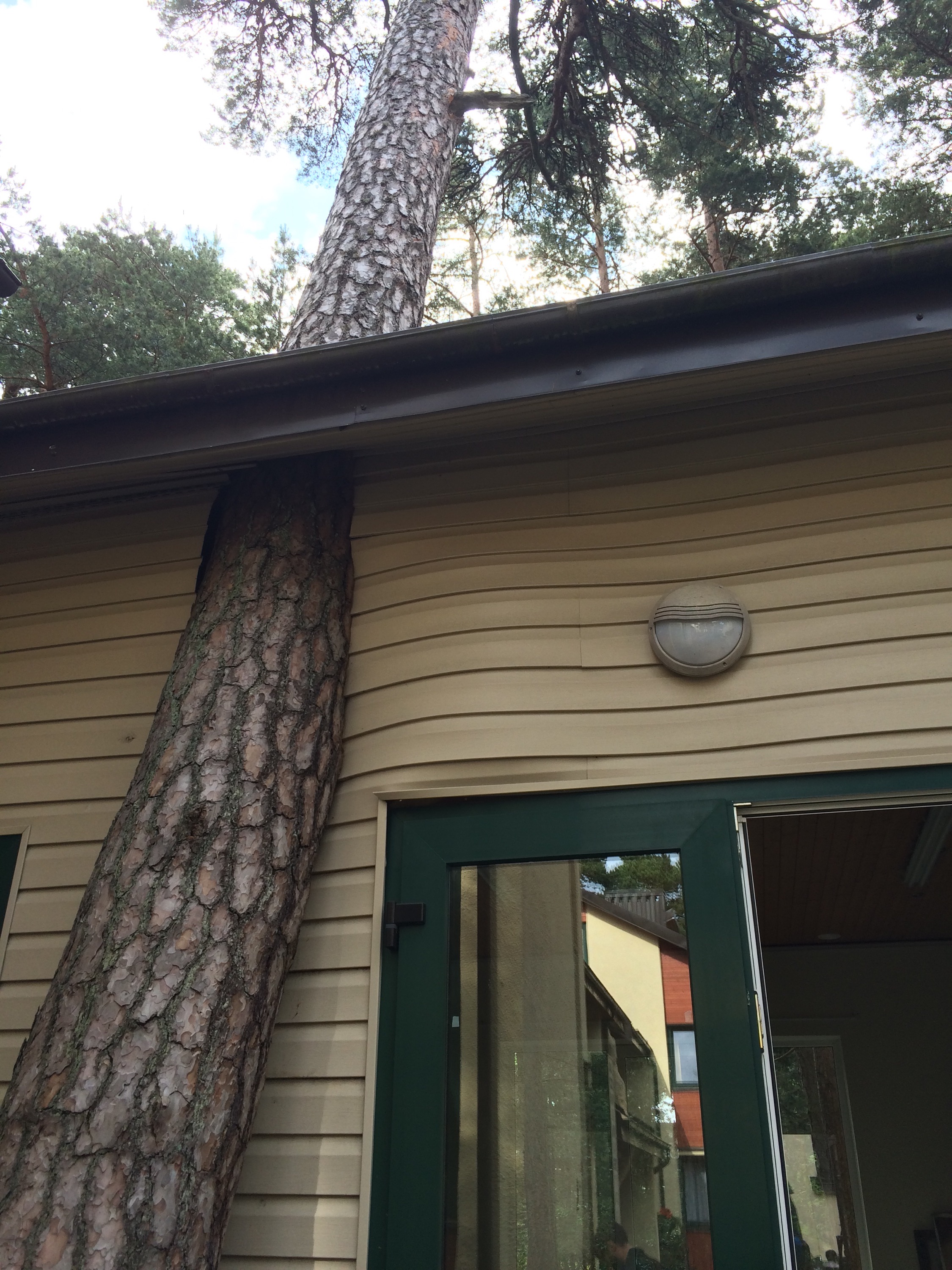 We had our stretches (Johan hooked me up on it) and rolled into the town.
It was… kinda boring. A lot of ice-cream carts; that's the most distinctive thing about it.
URGENT! While I was writing this post, Sweden has won Under 21 Euro Cup!!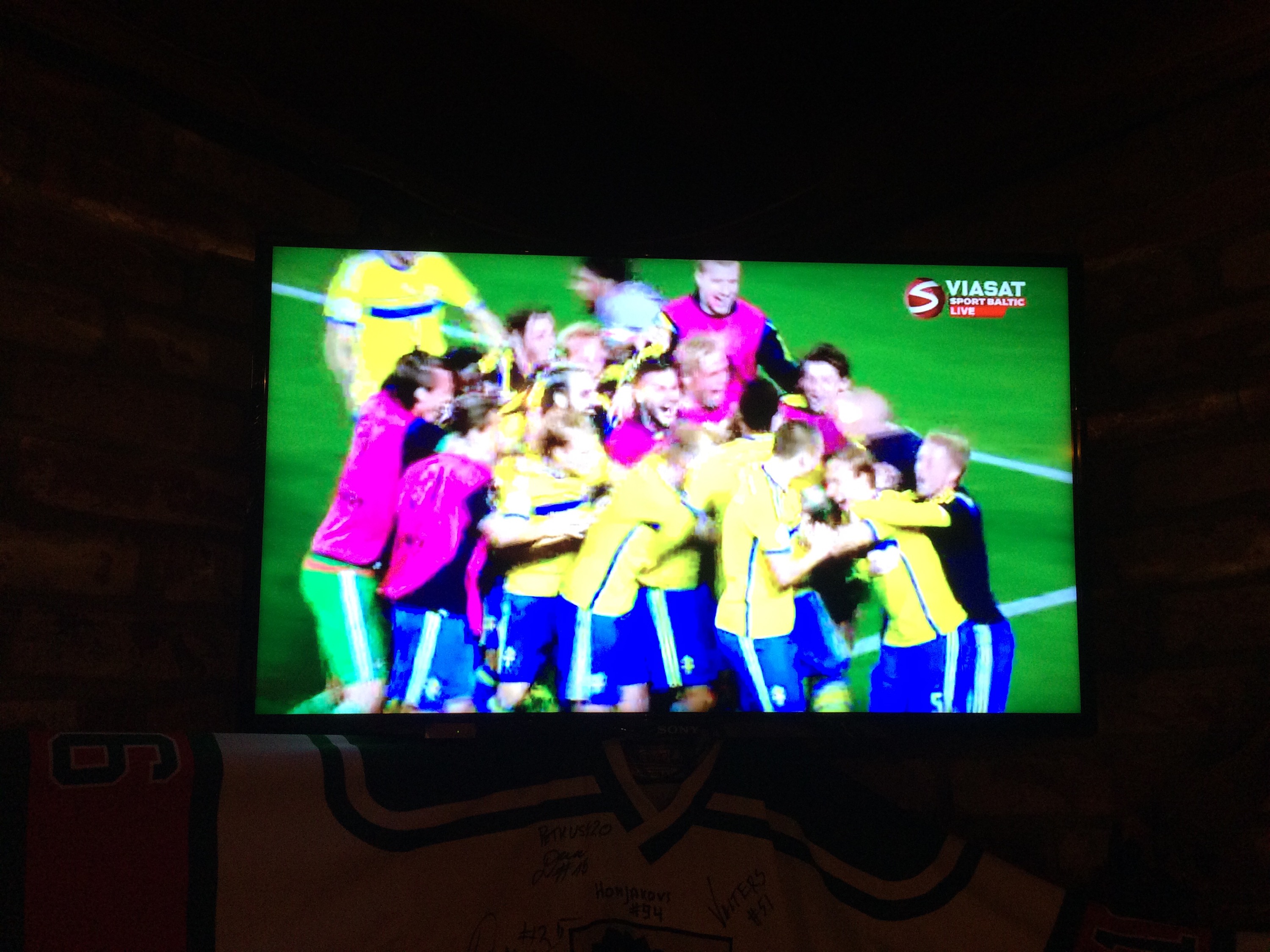 Back to Palanga. We roamed back and forth, drinking coffee here and there and trying to find out if they have craft beer anywhere in Lithuania except the capital city of Vilnius. No they don't.
We amused ourselves with a game of Russian billiard (didn't go well) and kicker (never hurts!), had a couple more beers and eventually got back to a nicer place we've noticed from the beginning. We called it 'The Library'. Because it had books on shelves.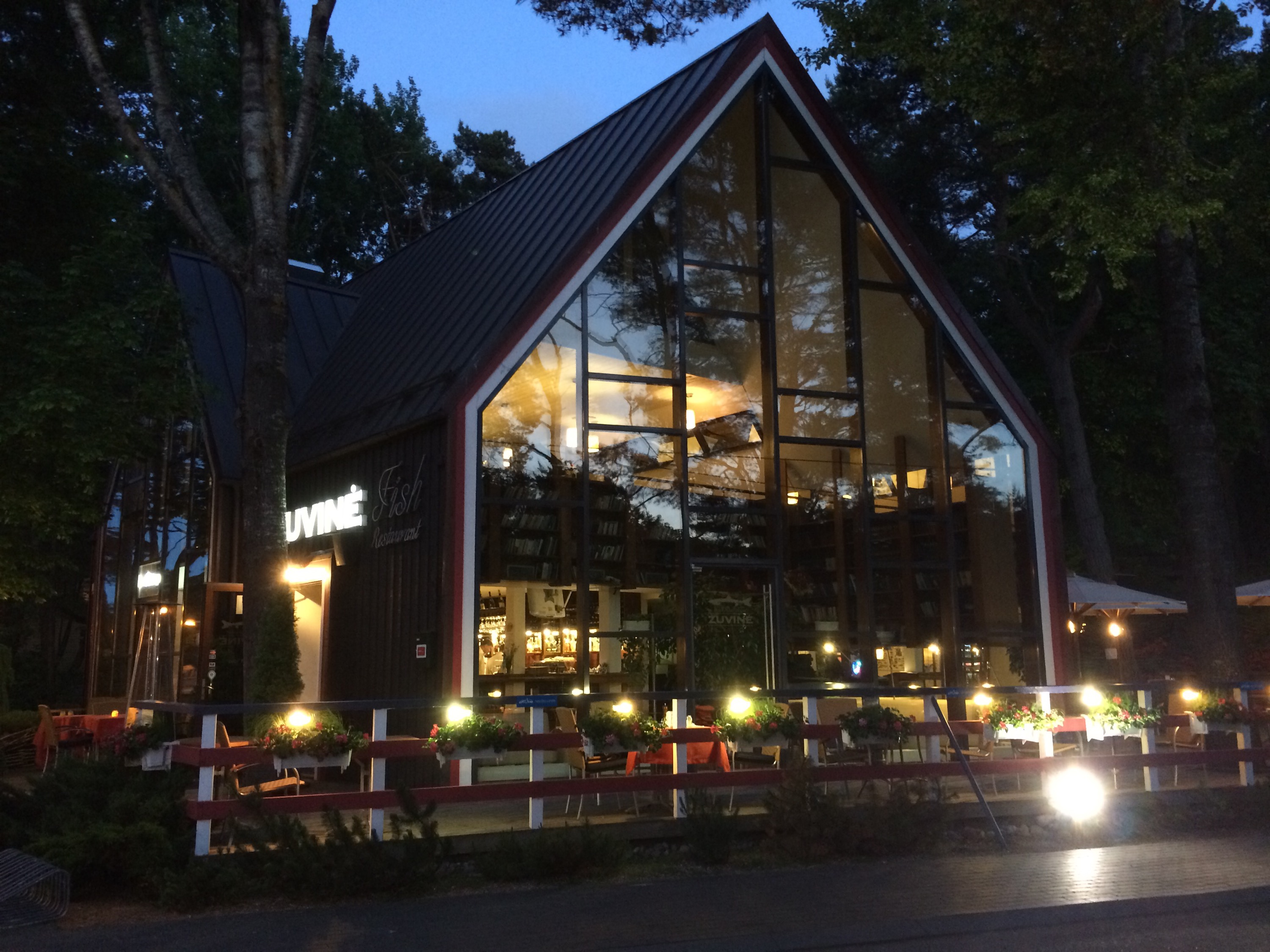 There we had four great things at once:
A broadband connection that made my previous post available
An awesome terrace
A plate of fine cheeses and olives
And a bottle of decent Italian wine. Yes, we are that sophisticated.
And that was it for the night. Next day we planned to leave Lithuania early and head to Liepaja.