Next day! Saturday.
We started up super early and still drunk. Something elevenish? I've spent a night at Lusya's place and guys had their sleep at Kaiserhof hotel. I've picked them up (their room smelled like teen spirit — sweat, farts and booze odors) and we rode through busy streets of Kaliningrad back to Lusya's.
Lusya has a great garden and a spectacular barbecue oven, so we naturally came up with a plan of having a nice protein lunch before we head to Curonian Spit.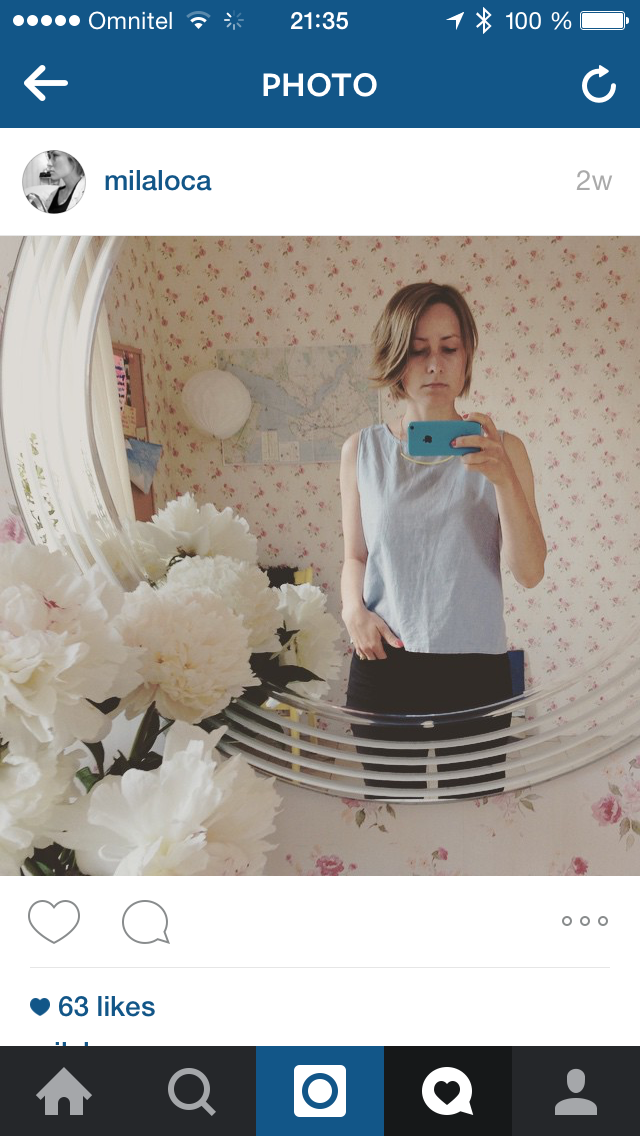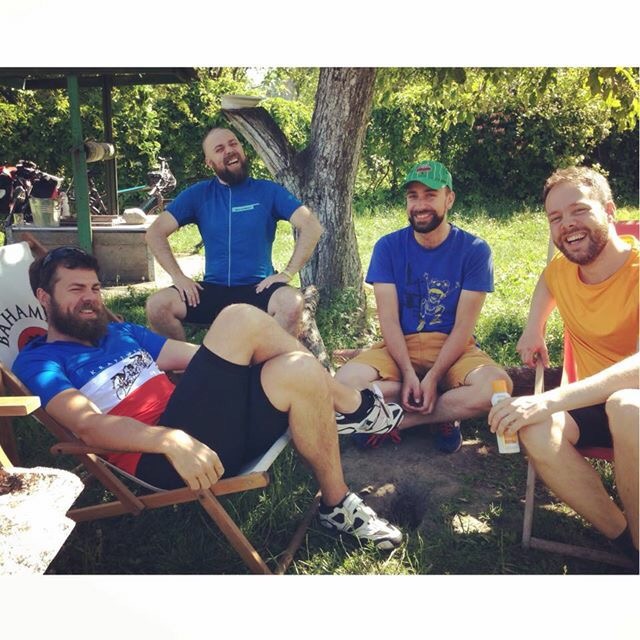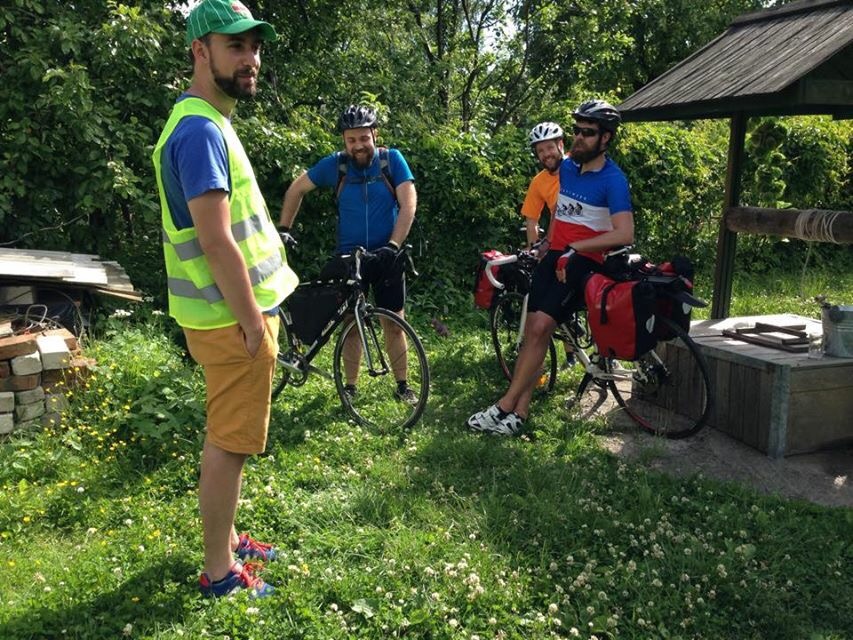 We managed to leave as early as 16:00. Pasha was guiding us perfectly, riding a killer road bike from 1950's. Unfortunately we had to part with him at Lesnoye, the first village on Spit. Pasha was going to ride 40 kilometers more to the very end of Russia — a huge difference after the party night we have had together (and the lunch!).
Meanwhile, we had ourselves landed at Dom Rybaka ('A fisherman's house') and immediately headed up to a beach.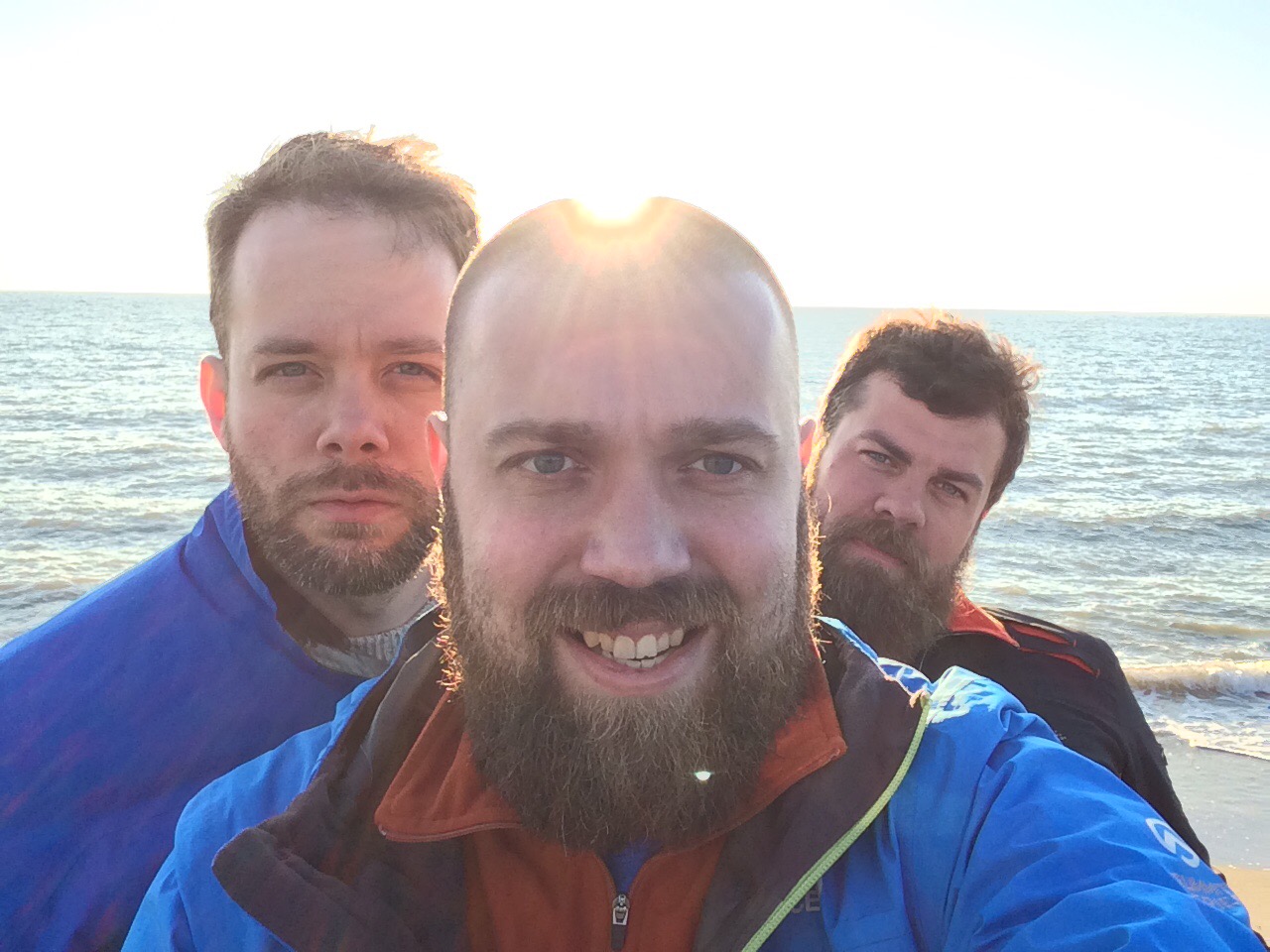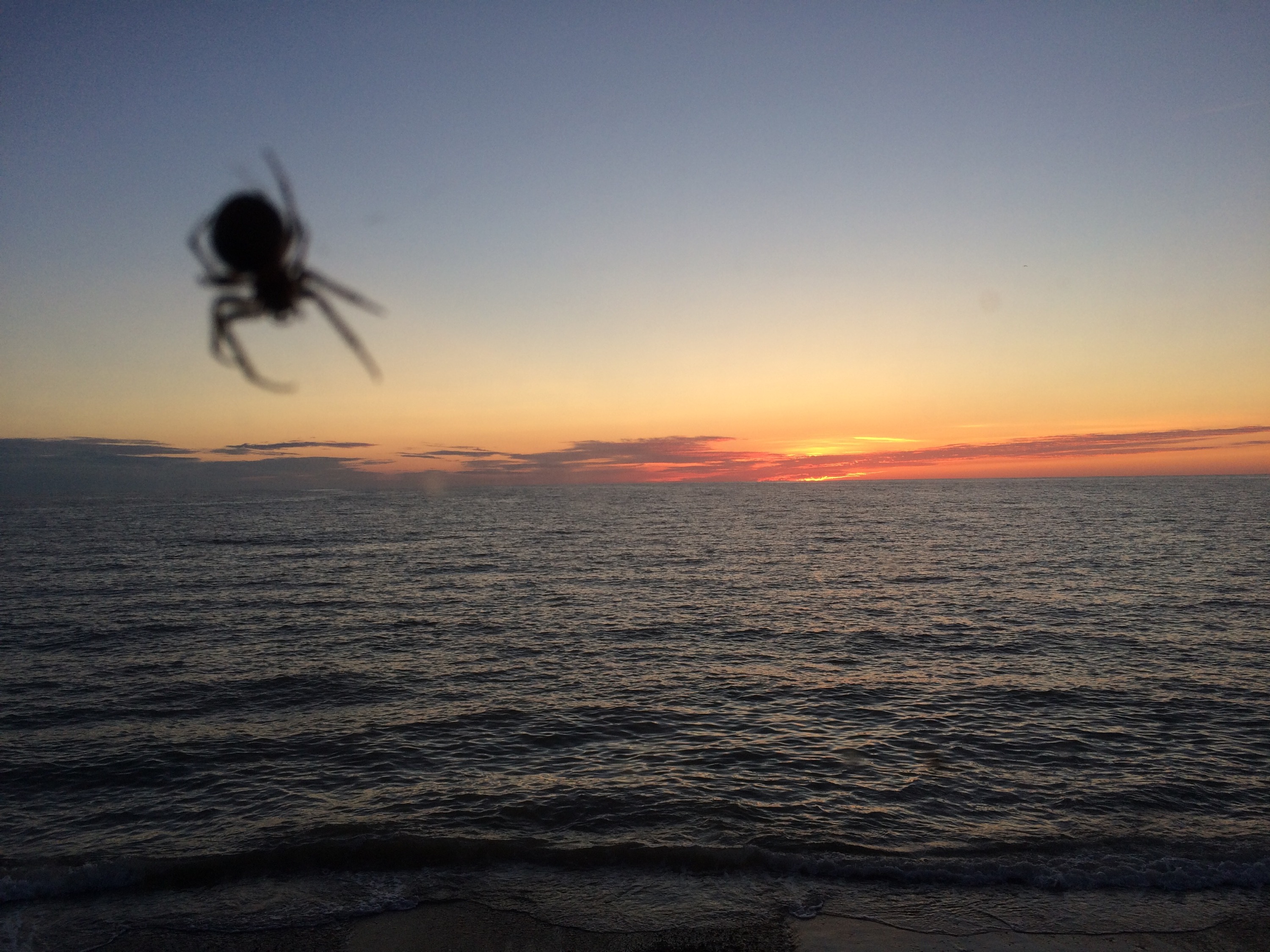 We've had a dinner at a sea side restaurant and kind of wrapped it up for the night. The plan was to wake up not too late — we had to visit a lot of spectacular spots on Spit next day.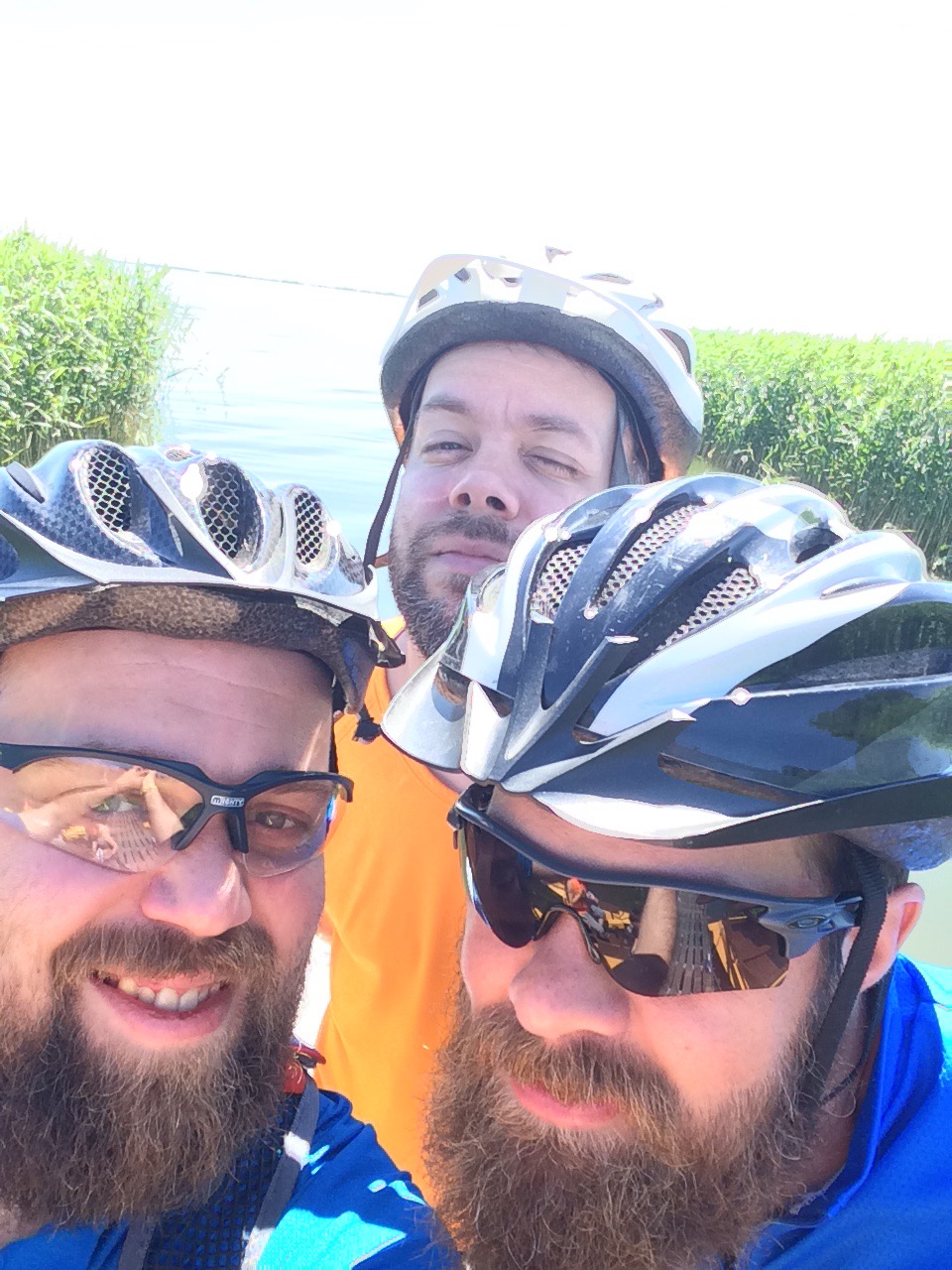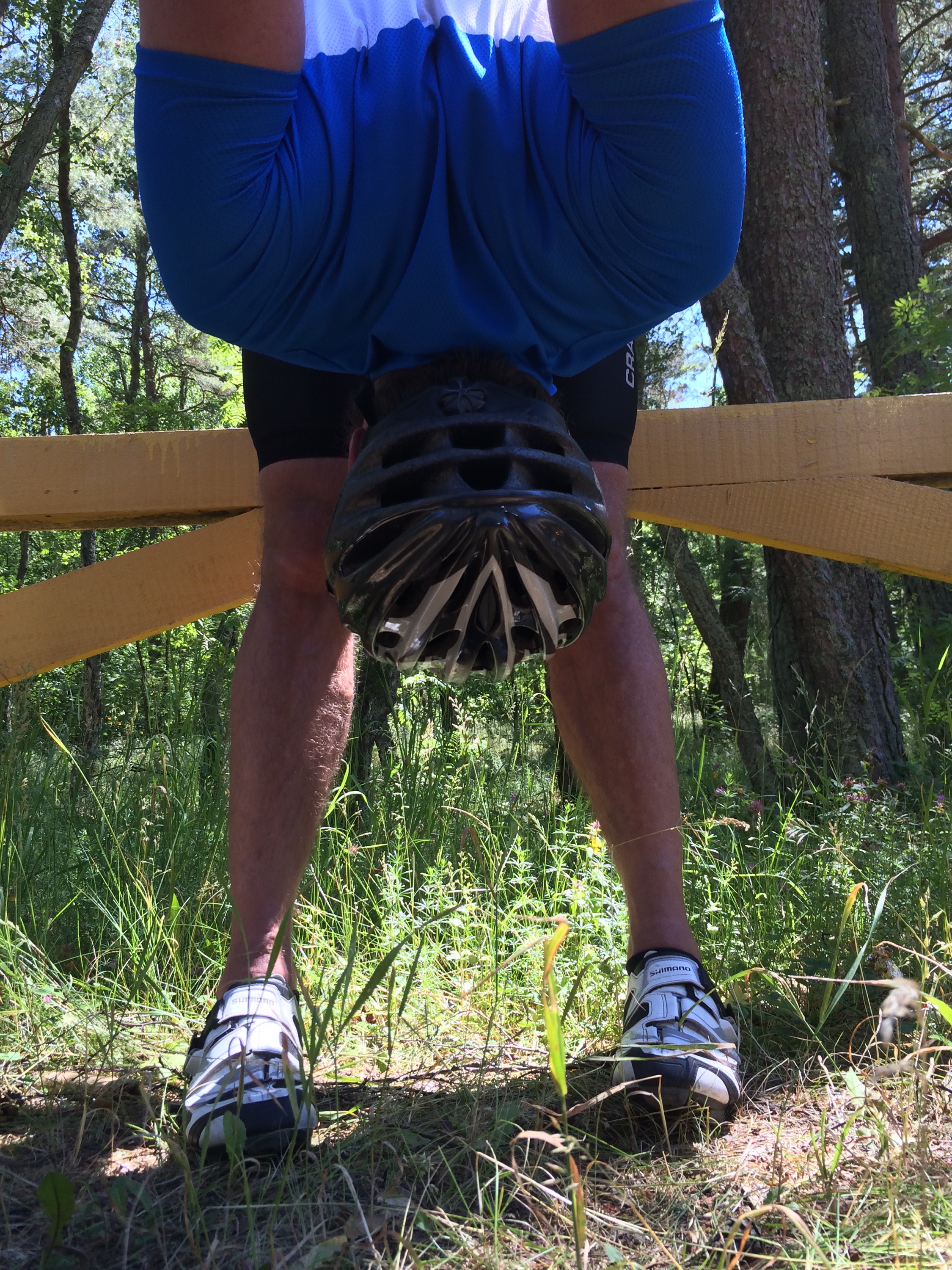 We have stopped at Muller's height and claimed it ours (no photo though); had an enormous fish lunch at Rybachye and left to visit two other must-sees — the Dancing Forest and Efa's height.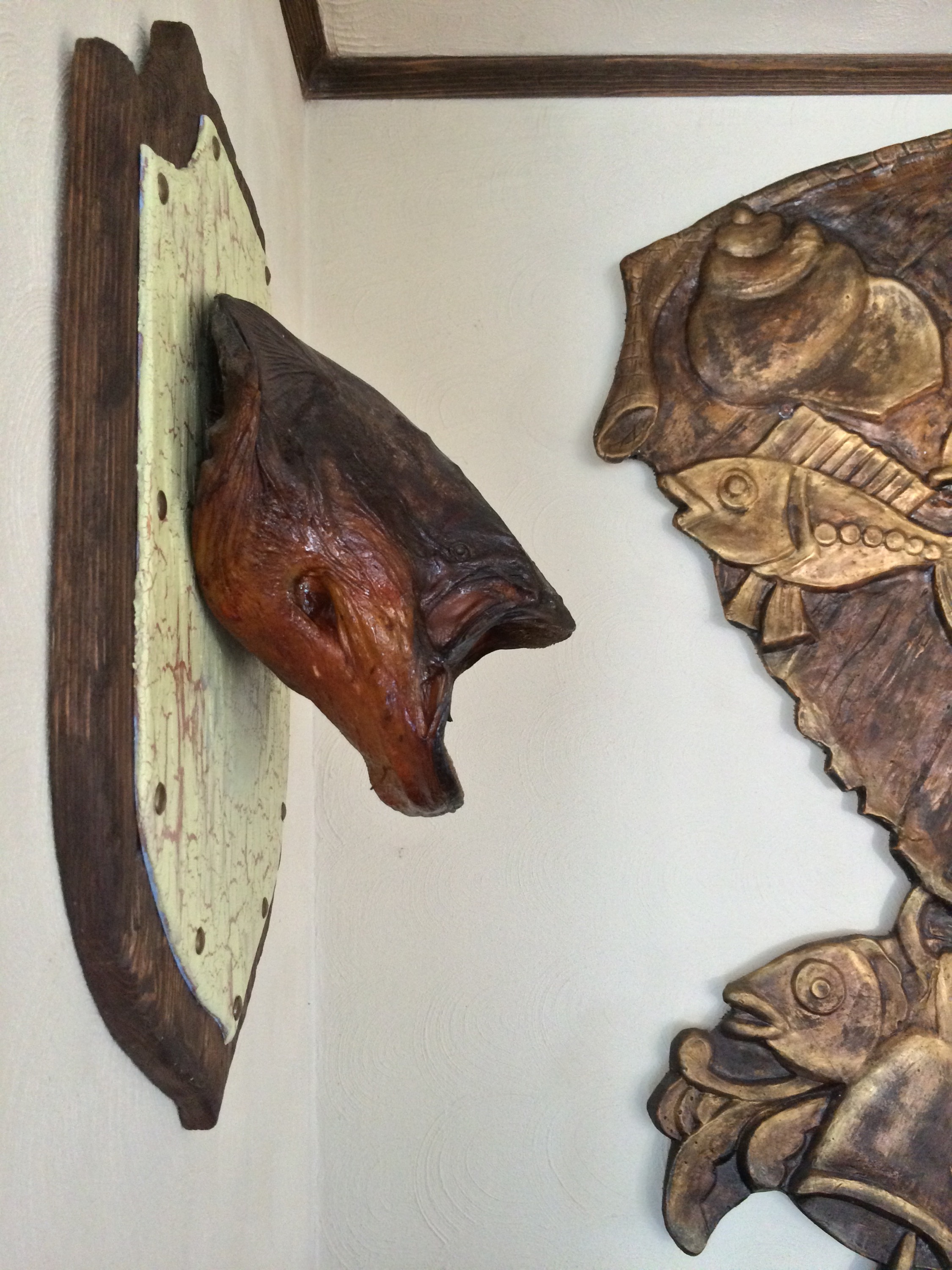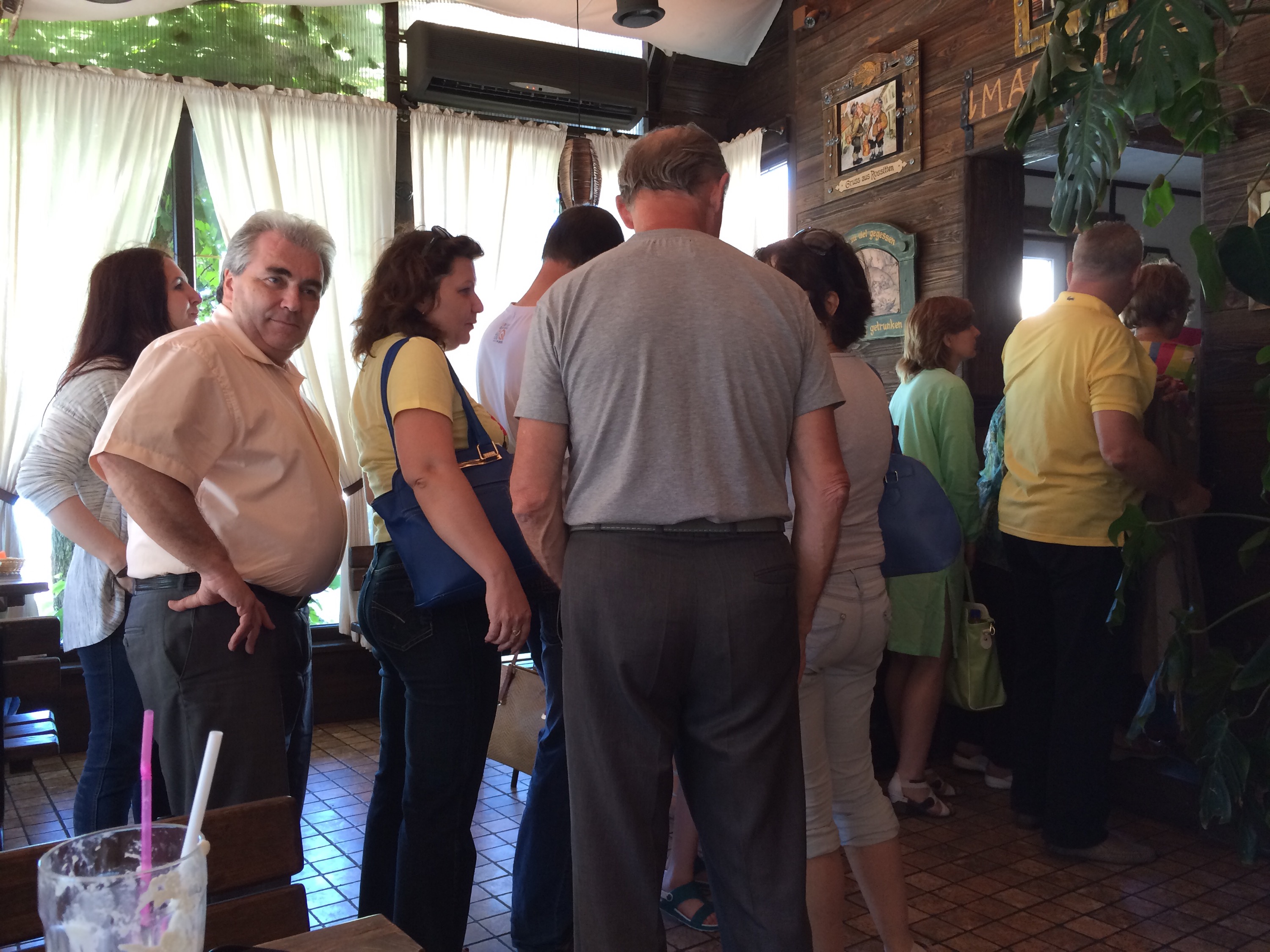 In Rybachye Johan's bags started to behave funny. While he was fixing it, I've found an another local art piece.

Dancing Forest was supposed to impress guys. It didn't.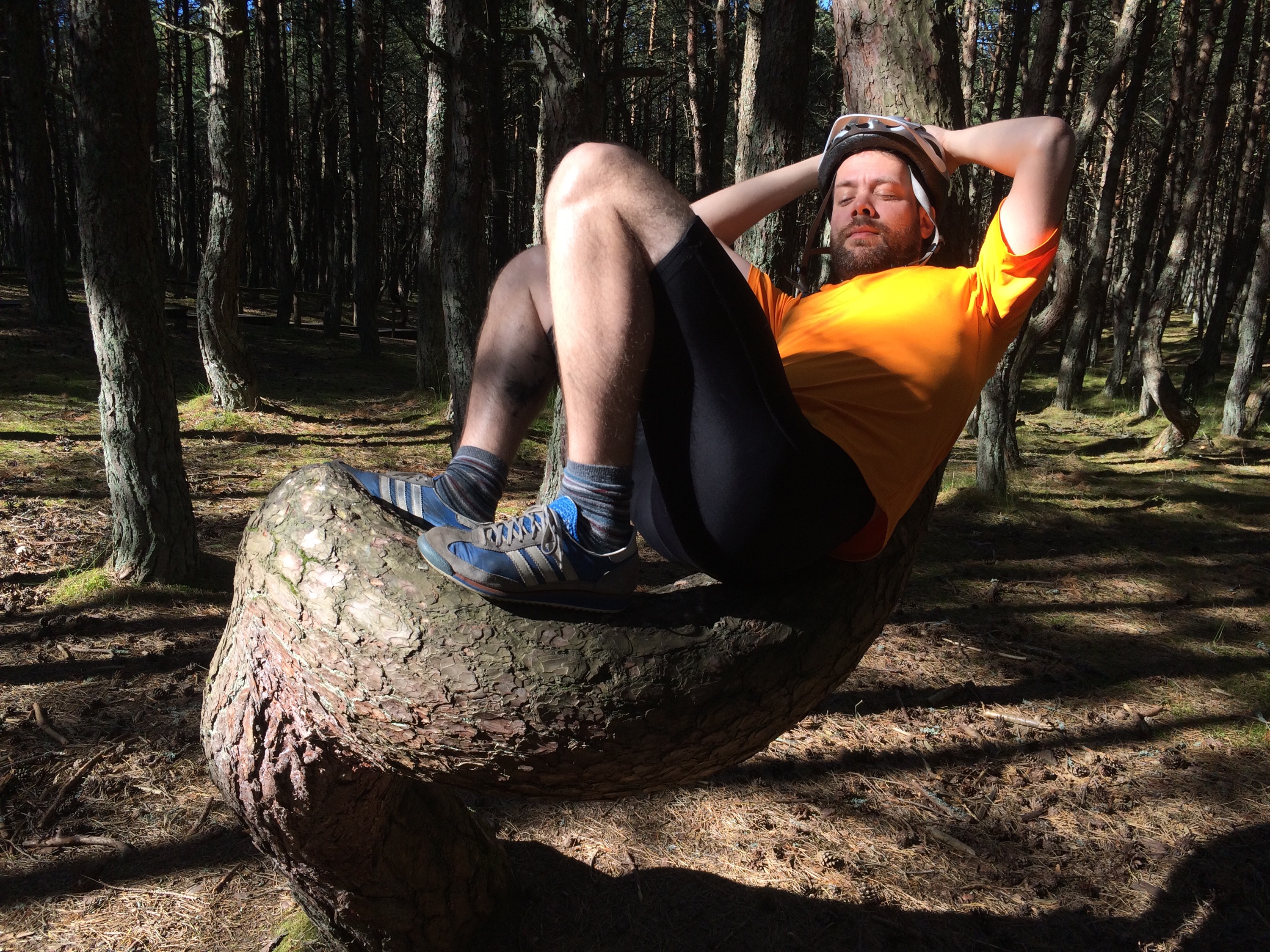 But Efa's height did it all right. The climb was totally worth it.
After that nothing could stop us from reaching Nida. Except border police, of course. Luckily, we've crossed the border without any problems and found ourselves in Lithuania.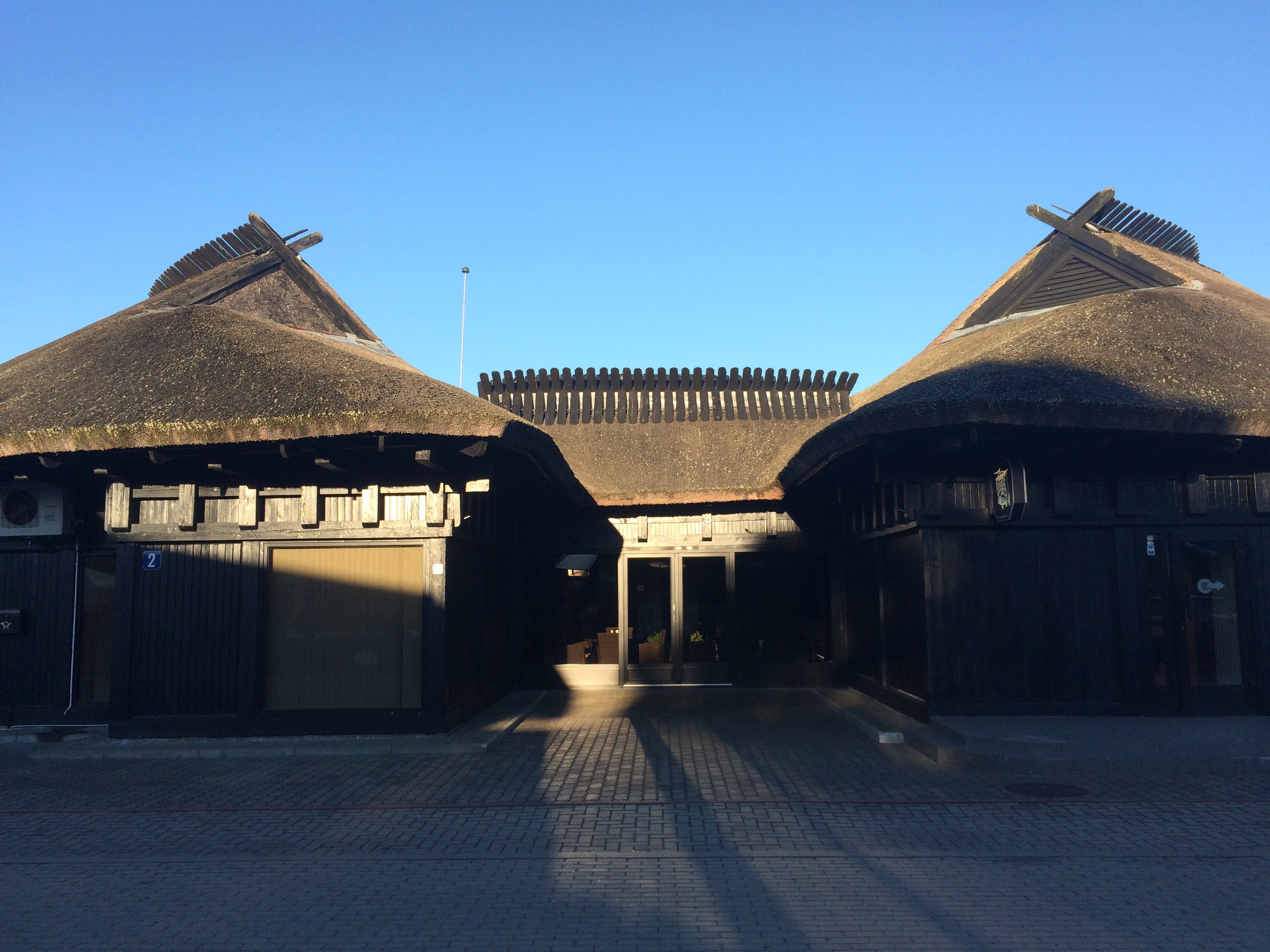 Johan have made a great job of picking the place with the right vibe.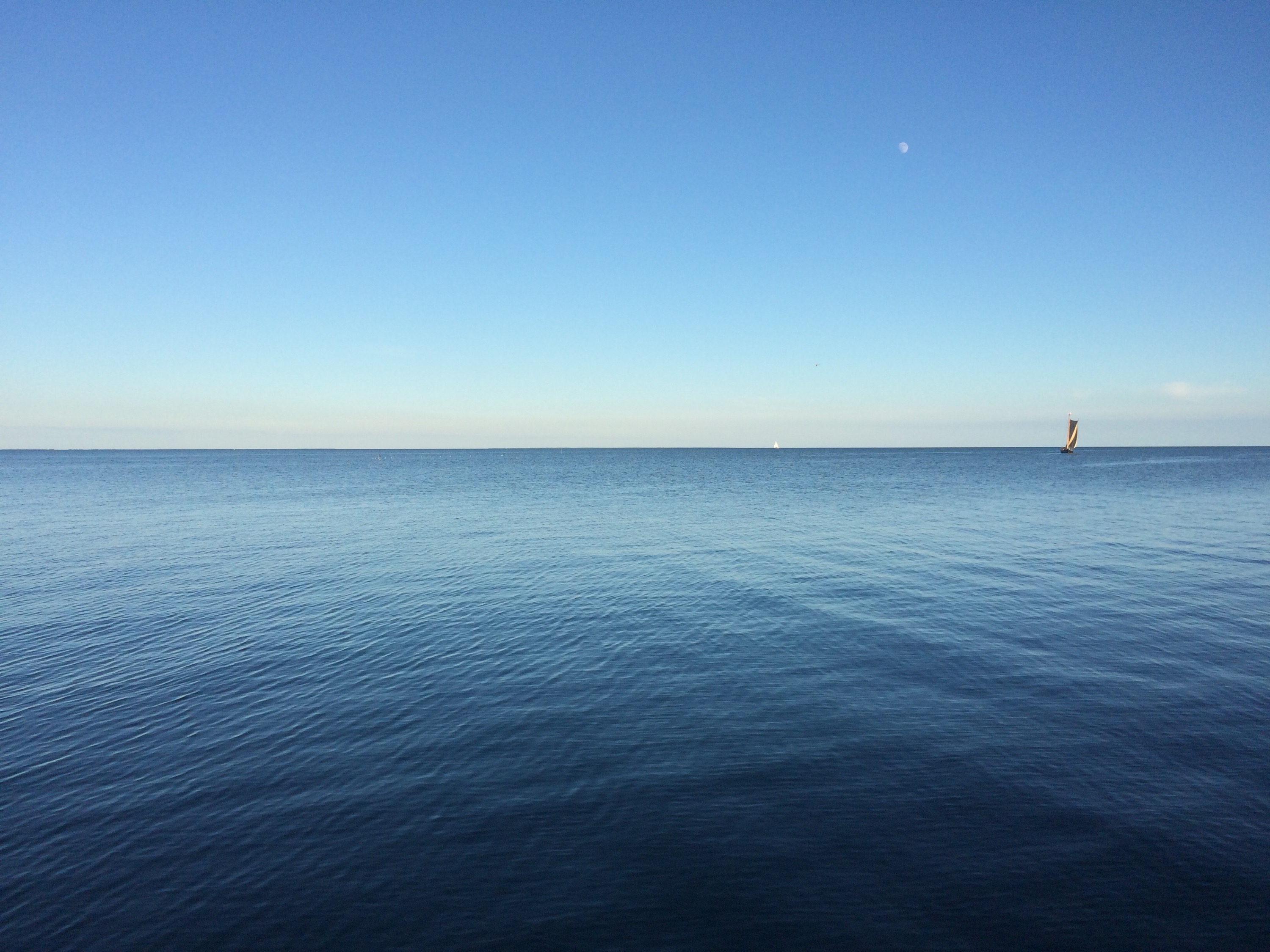 We had to have a welcome beer somewhere. We've quickly found a terrace with a nice view and enjoyed some well-deserved lagers while discussing comparative linguistics and Kantian philosophy.

Unfortunately, they didn't serve food at a terrace. So we headed out to find a more rewarding venue.
After some wandering around and a bit of social engineering skills we've landed at the best place in town, I guess. The duck confit I've had was goooooood. Guys didn't complain either.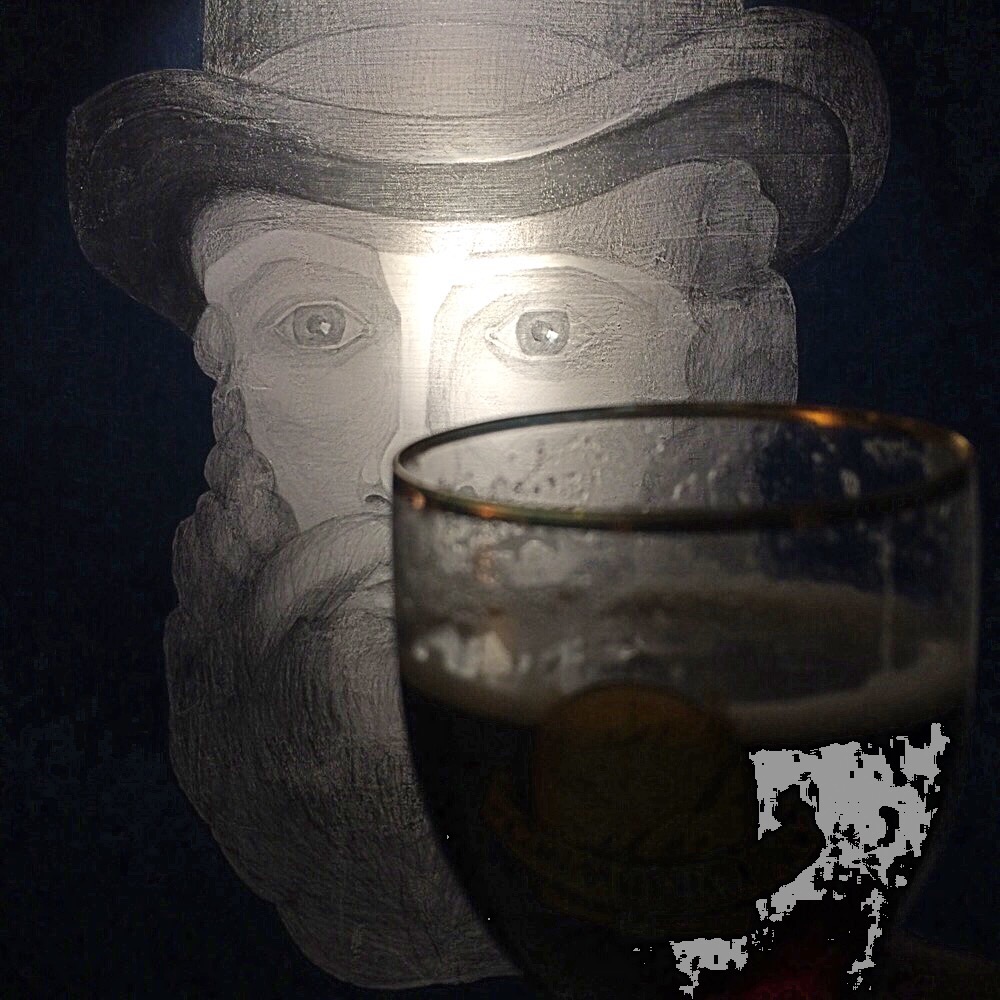 But it's time to go. Heads up: we are leaving Lithuania today.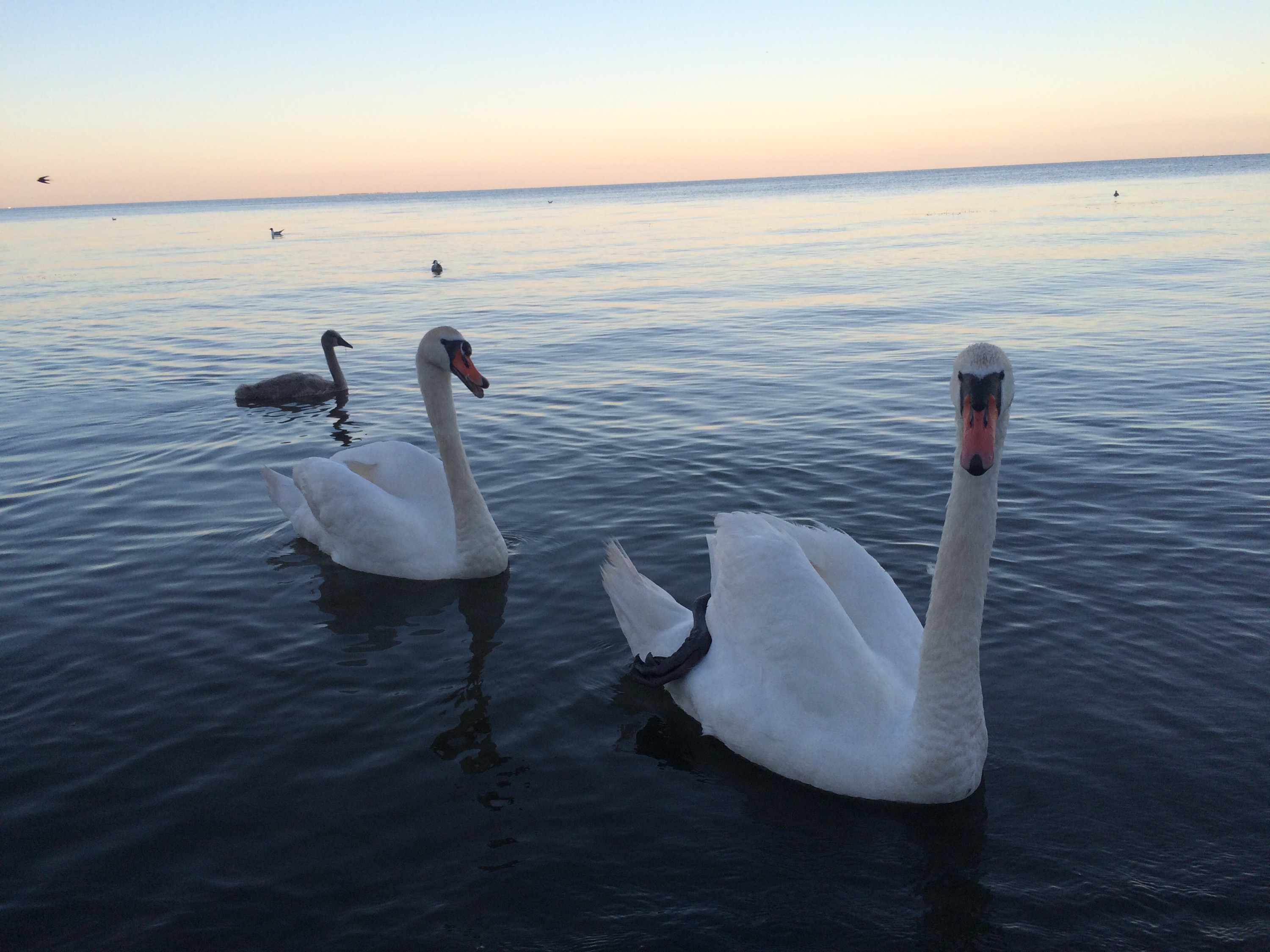 Stay tuned!