Tuesday! We left Palanga without a breakfast, aiming to eat in Šventoji, a settling about 10 km from Palanga and 5 km short of the border with Latvia.
This time our quick start approach worked great. We got ourselves some light snacks in a tiny cafeteria — barely enough to keep the fire burning.
We finished our humble meal in yellow tones and continued on a lane 10. Unfortunately, it ended. We had to push through the worst possible pavement for our sleek racing bikes — the Sand Road.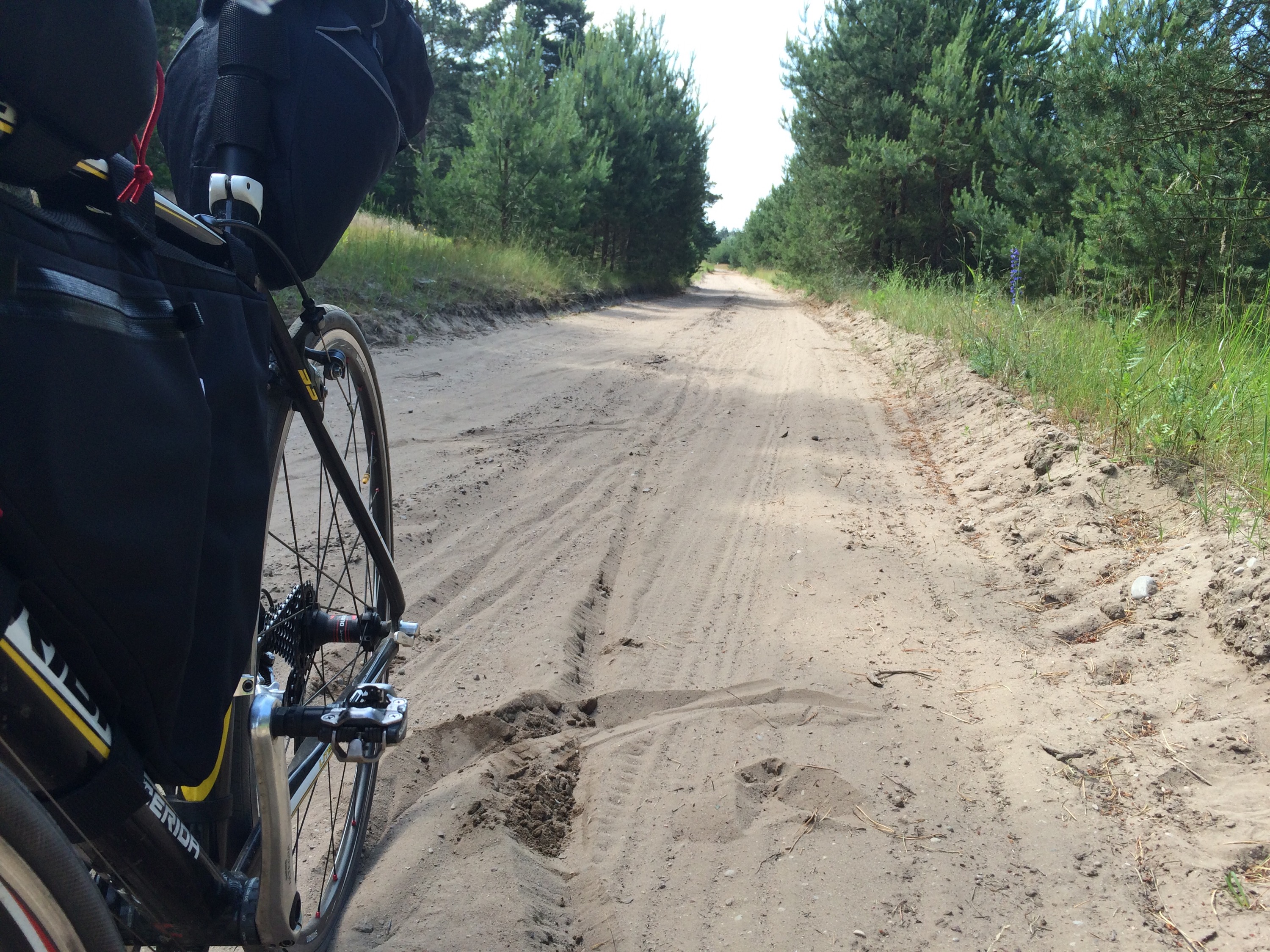 We knew it couldn't continue too long. So we harnessed our will and kept burrowing. I fell three times.
After a passionate prayer to a local owl god we finally got back on a proper road.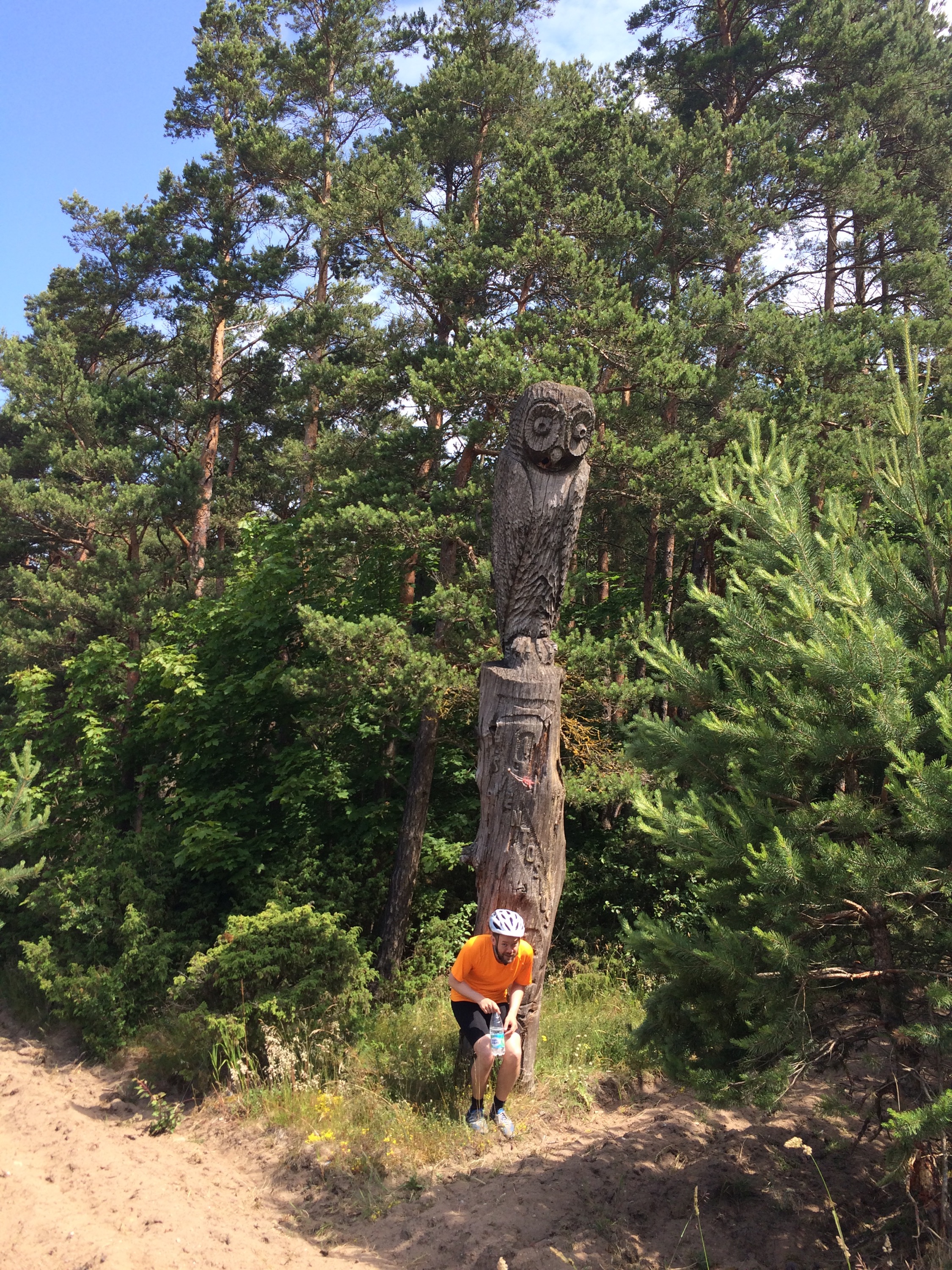 Latvia
Lithuania was great, but unknown lands always lure the explorers. Nothing could stop us from crossing to Latvia.

Immediately we experienced the cultural difference. Latvians don't like smooth roads. They like it bumpy!
Next 30 kilometers were a real test to our biking pants padding. The other thing that raised the pressure — nasty horseflies. Those sweat-loving creatures clearly had an ambush set for us in the woods right across the border.
We raced from them as fast as we could, encouraging each other with regular screams and loud slaps.
After running for life for 1,5 hours we longed for coffee and sugar. So we had a double-espresso-cappuccino-fresh-juice-and-ice-cream break at a beautiful wifi-equipped diner 30 km short of Liepāja. The place specialty seemed to be desserts so we knocked ourselves out.
Meanwhile, we booked a hotel in Liepāja. Last minute deal again! Just €40 for the three of us (breakfast is not included).
After-lunch roads showed us its better side, so at 16:00 we've checked in to Liva Hotel Liepāja, fixing Jonas bag in a friendly bike repair shop along the way. "Better than the original factory solution", Jonas said. (It broke again next day.)
We went through our usual cleaning routine and headed to the city. We were on a super tight schedule: had only 5 hours to secure a bar to watch the important football game.
Seasoned travelers, we knew the best way to oversee any given territory. So we conquered the vantage point of Liepāja's Cathedral.

The view was spectacular. No flags for sports bars, though.
The best part of the cathedral ascension experience was watching the clockwork mechanism. Dated 1906 and sitting inside a neat transparent chiffonier, it made a huge impression on us.
I wish I would tick that good in my 110!

It was 17:23, according to the iPhone time. We decided to do some stretching and wait for the mid-hour bell. Unfortunately the senior clock disagreed with my iPhone and went off 4 minutes earlier than expected. No video, then.
Awed, we walked down back to the city streets. We still had to find a sports bar broadcasting Sweden vs. Portugal U-21 Euro Cup finals. What a trivial task, you may ask!
It was, indeed. In less then an hour we have booked the best table in a nice bar close to our hotel.
Anticipating the game, we had a lot of time to kill. We had a 10k-calories Mexican supper at a picturesque seagull-infested rock-n-roll place, tried to sneak into a beer factory (tight security) and even took a swim in Karosta Canal.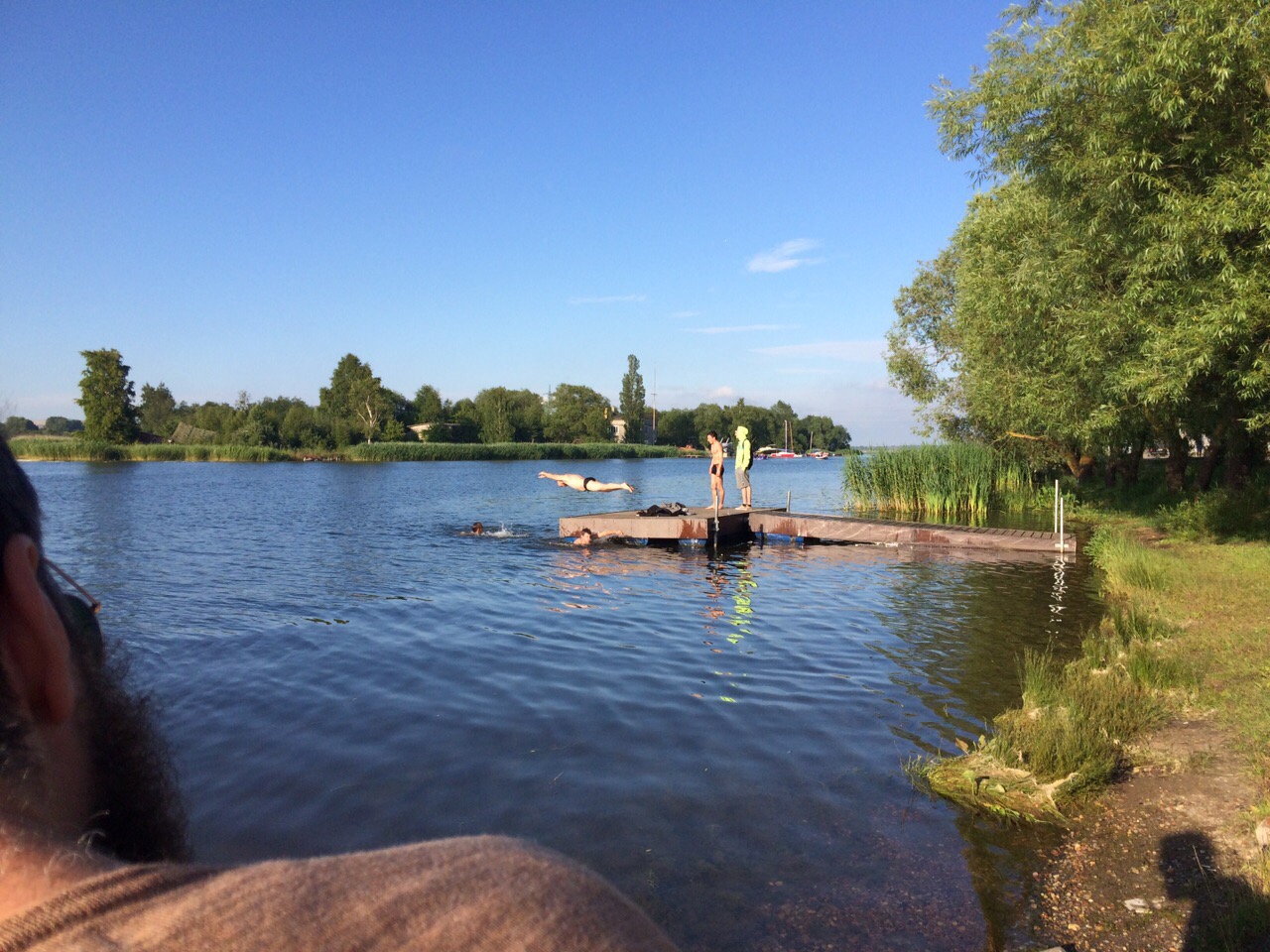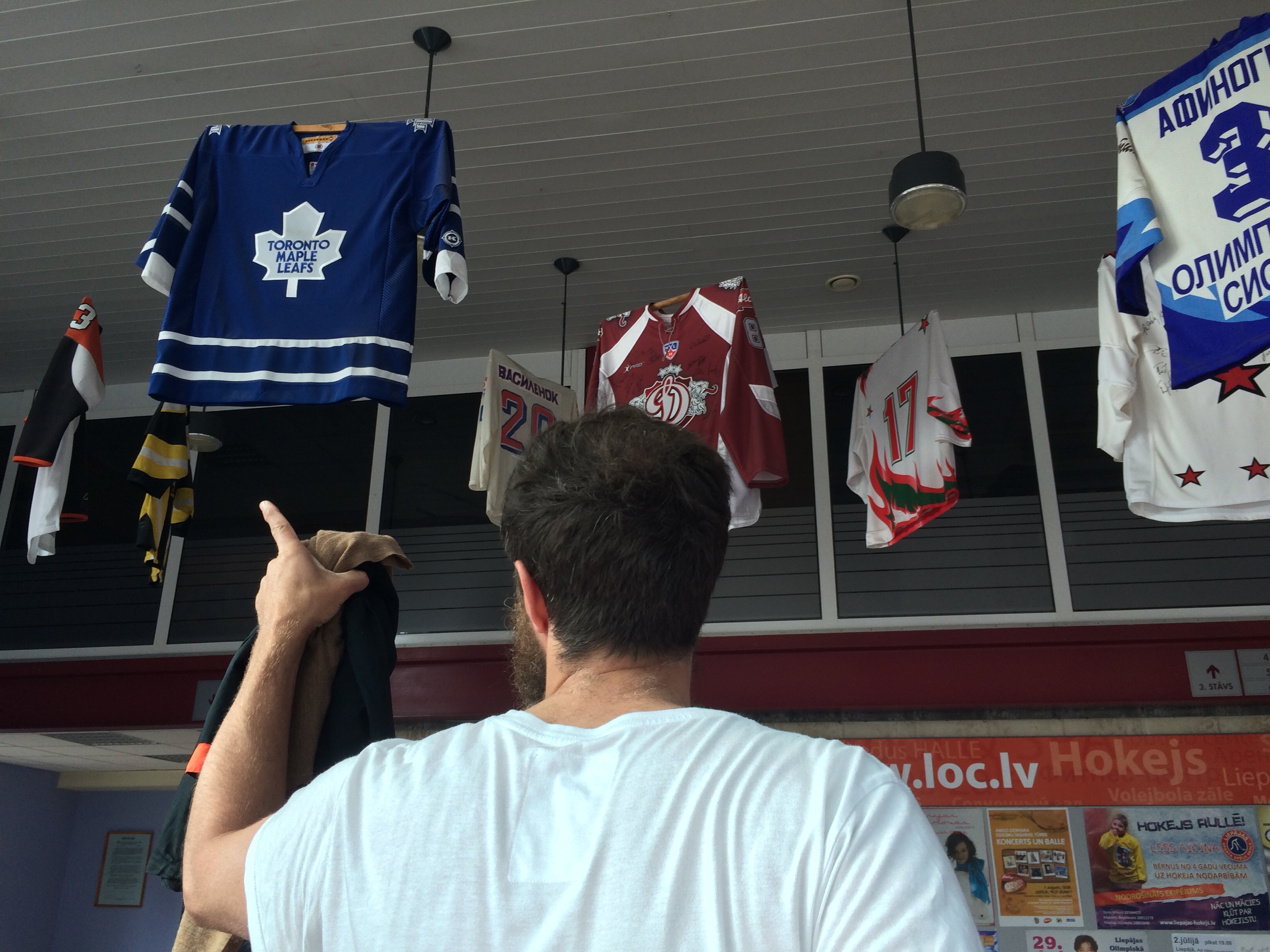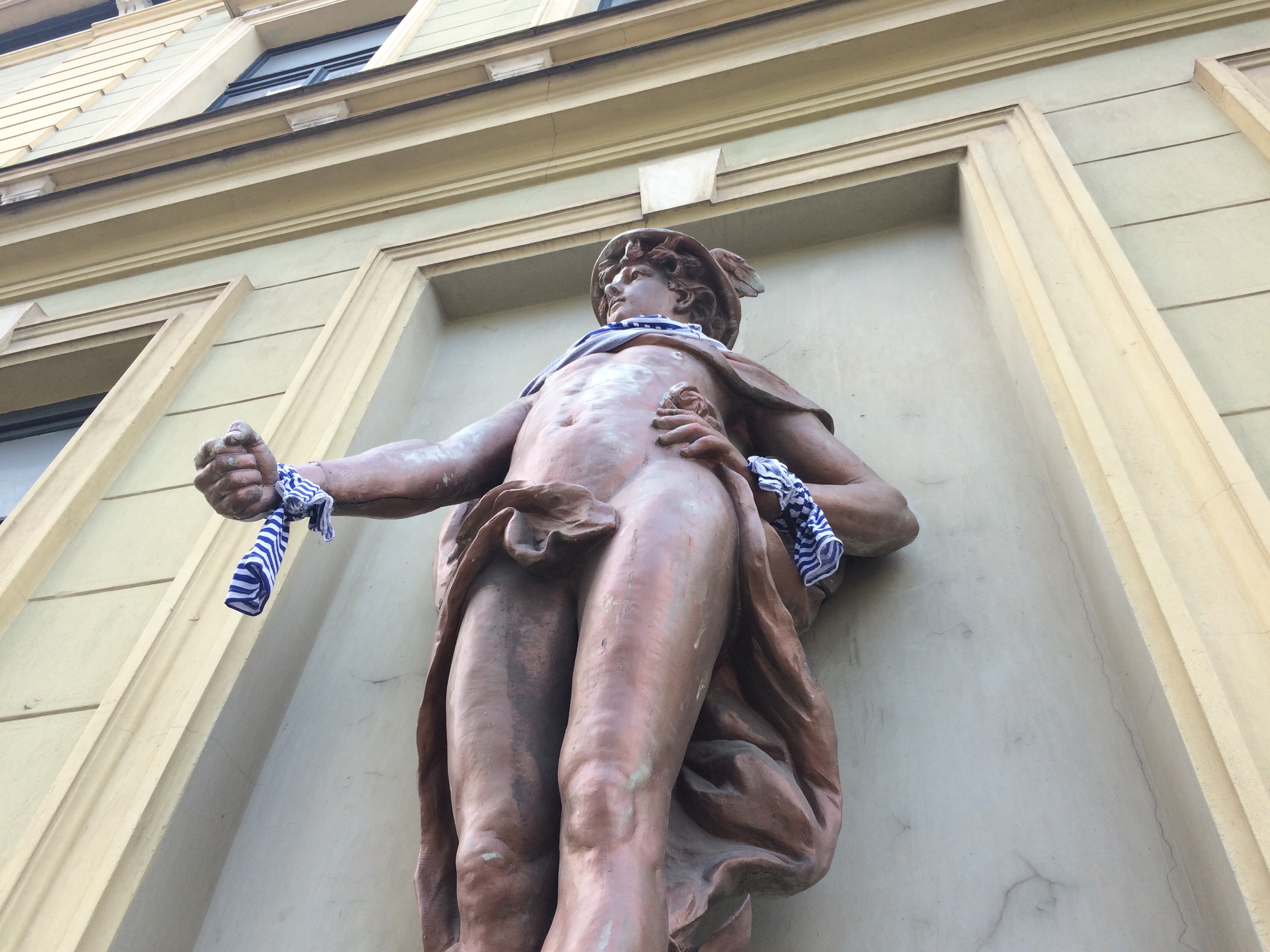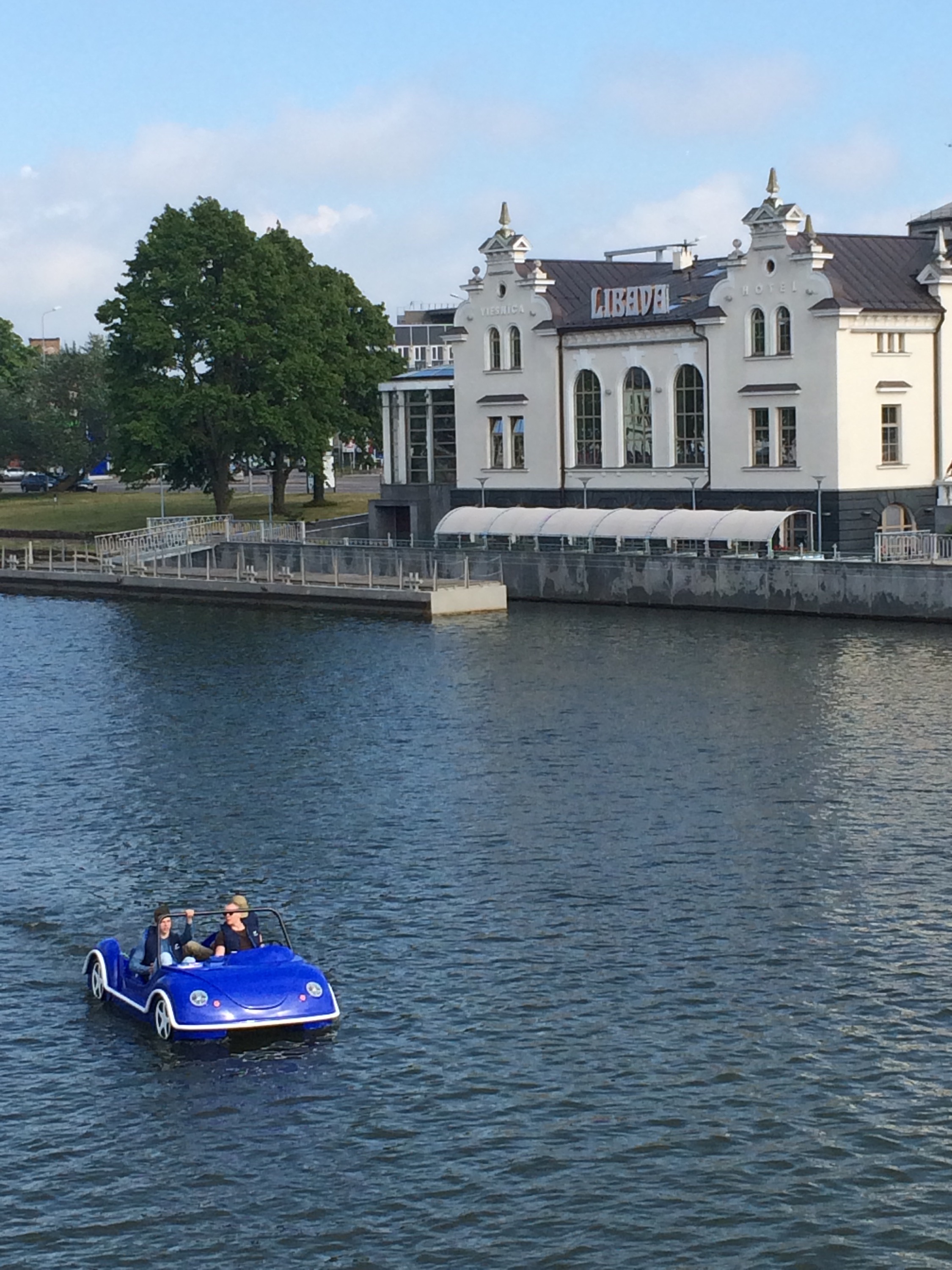 And here we are. Entering the bar that might witness the big Sweden victory.
Sweden team seems a bit nervous in the beginning, looses the ball a lot, then it goes better, but still fruitless. Main time, extended time — 0:0. Guys have to have a lot of beer to calm their nerves; I am hitting on cocktails.
Finally, Piña Colada brings luck to team Sweden: in the dramatic penalties series we are definitely better.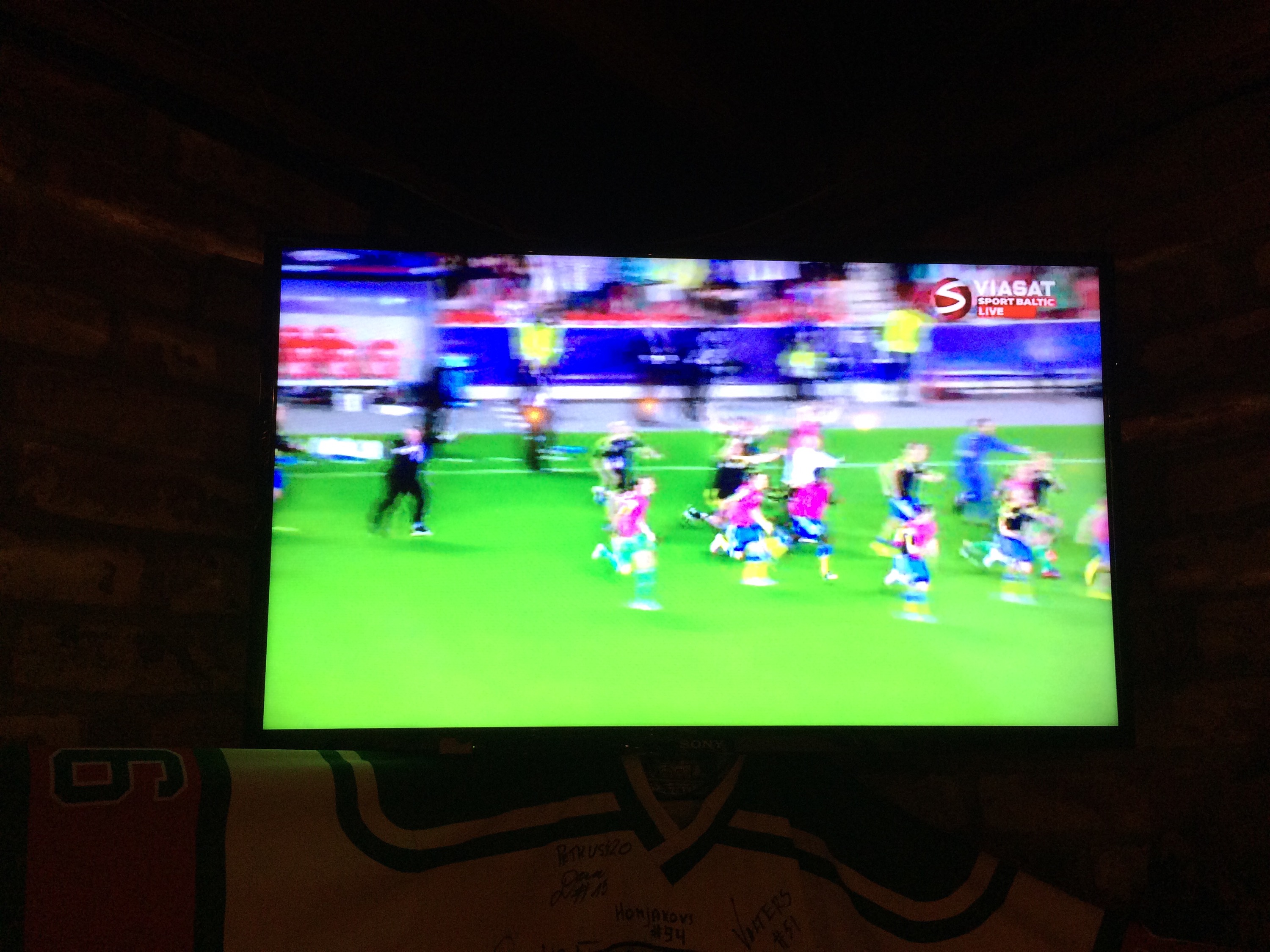 Congratulations to all fans! This is big.
It was 0:31 on my iPhone clock (0:27 according to some other respected sources) so we hurried to our beds.
We had 100 km to ride deep into Latvia next day and no idea where to stop along the road. Exciting!