Thursday!
We messed up with alarm clocks and woke up pretty early. The day before seemed a bit foggy, but beer, prosciutto, black cherry and beer diet (or, as I call it tenderly, BPBCB) clearly worked as an antidote for some extra hills we've conquered yesterday.
I felt great. My back was fine, my thighs were 110% supercharged and my suprarenal glands started to produce espresso. One day our Beepeebeeseebee diet approach will make it to the 'Health & Lifestyle' bestsellers, mark my words.
We were down to take off, and Johan found his front tyre flat as a pancake.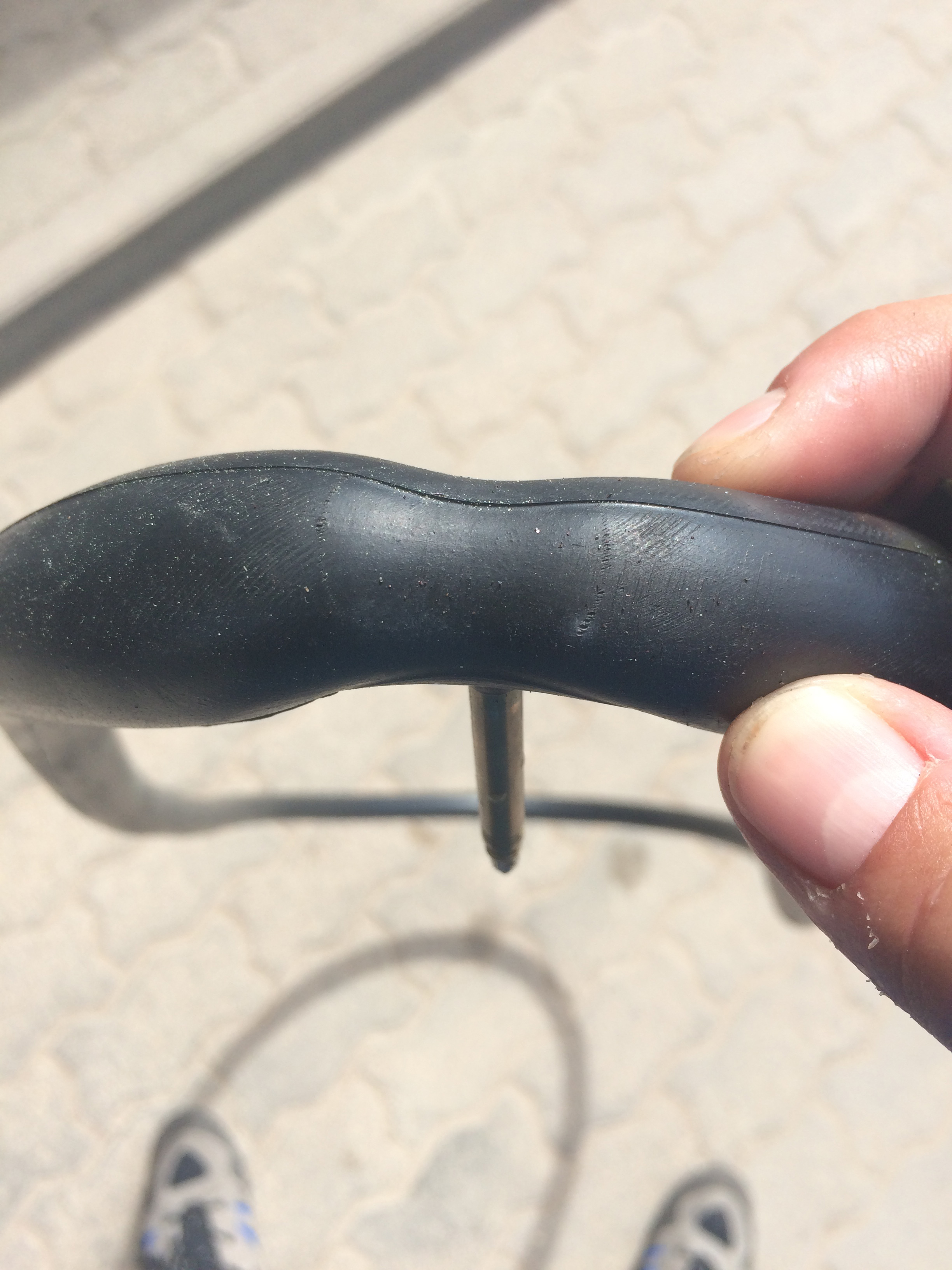 Johan changed the faulty camera in like 30 seconds, blindfolded and using left hand only, and we were good.
Or… not so much. New camera run flat, too, just in 10 minutes. We had to continue in a syncopated manner, stopping and pumping Johan up every 10-15 mins.
Otherwise everything looked peachy. The road was super-smooth, it was sunny and no wind at all. Using good old one-Mississippi, two-Mississippi technique we counted seconds between 100 m poles so we knew we were doing something between 19 and 31 km/h. Accuracy!
At a friendly gas station we decided to invest some time into solving Johan's tyre problem for good.
It took more than one concerned doctor's face to find out we have no idea what's wrong with the tyre and why two cameras have both failed in one day. Coincidence? I don't think so.
We've also made a discovery in Jonas' physiology. His sweat turned out to be pretty hungry, easily eating through the fabric.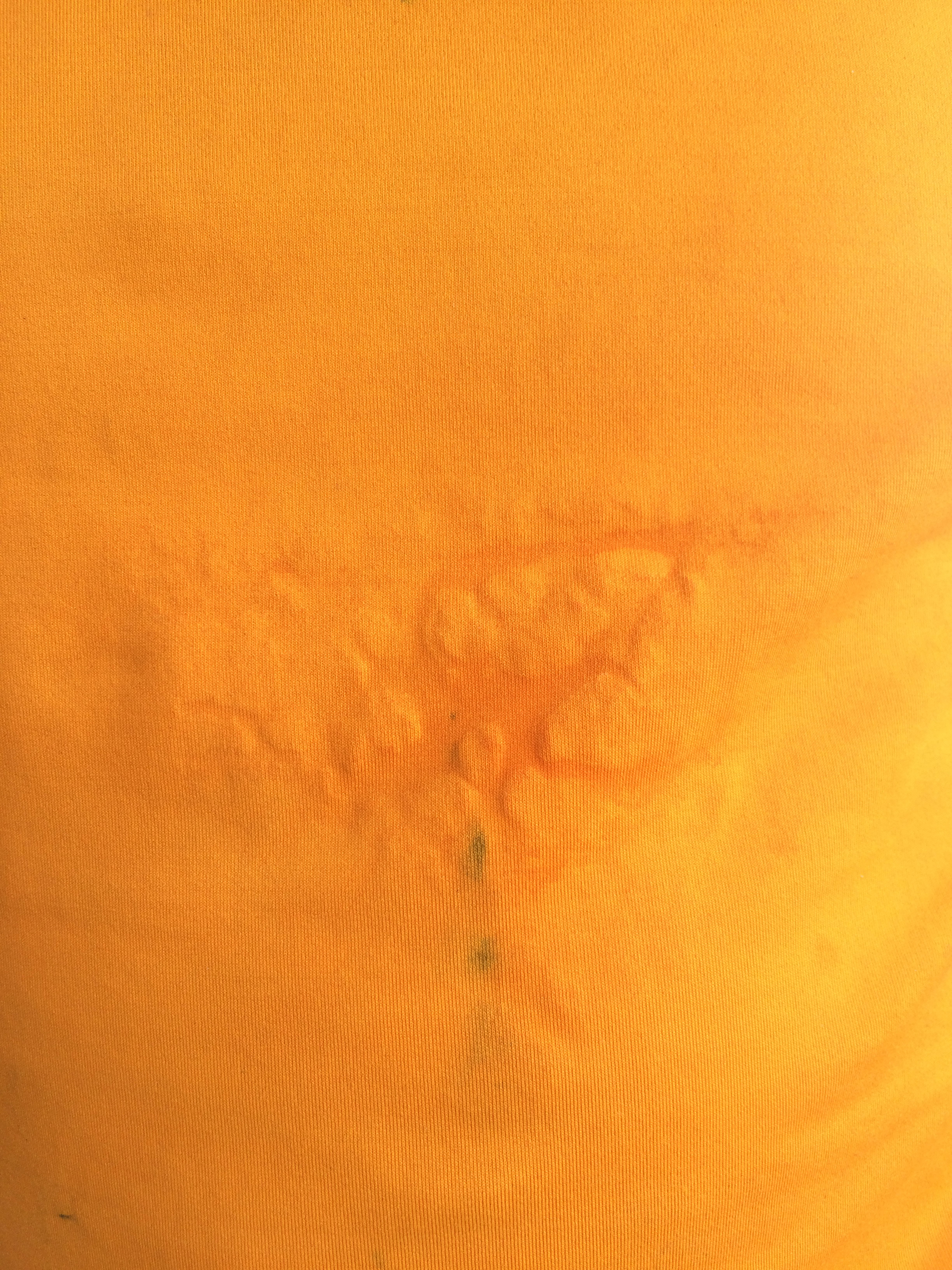 We had Johan's camera patched, and tried to pump it up at a pumpateria.
Looks like your normal gas station pump unit, isn't it?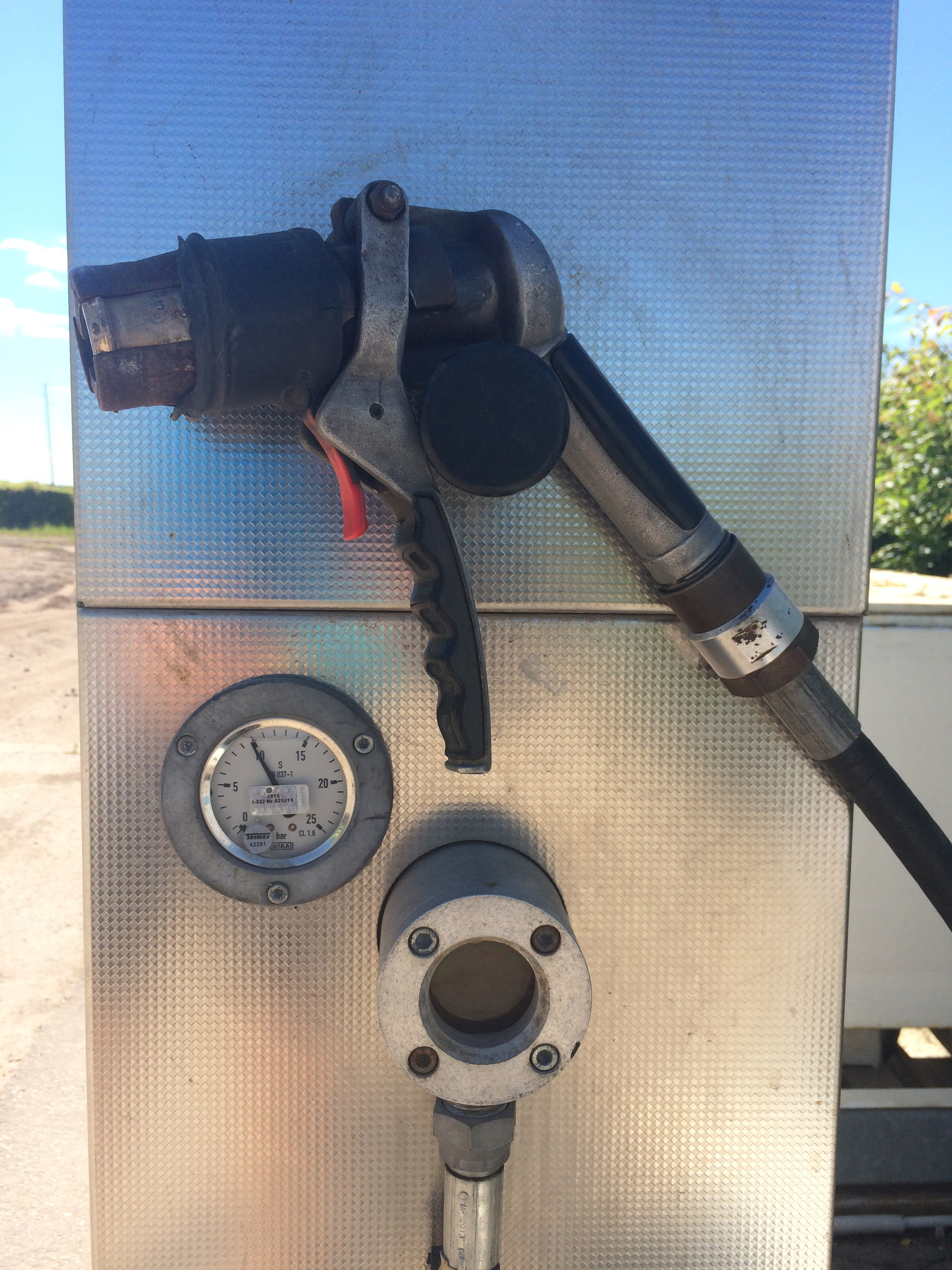 Right.
Yep, we've almost filled Johan's camera with propane-butane.
We moved on. Soon we discovered that Latvia is the country with the most road construction to be conducted simultaneously in the world. Construction workers didn't make it to Lithuania border in time, obviously, but otherwise 50% of main roads have been already renewed.
Luckily for us, the ready 50% went lengthwise, meaning that in almost any given moment we had at least one lane available to ride on.
Also we encountered 12 bonus levels with traffic light feature and a dynamic flow.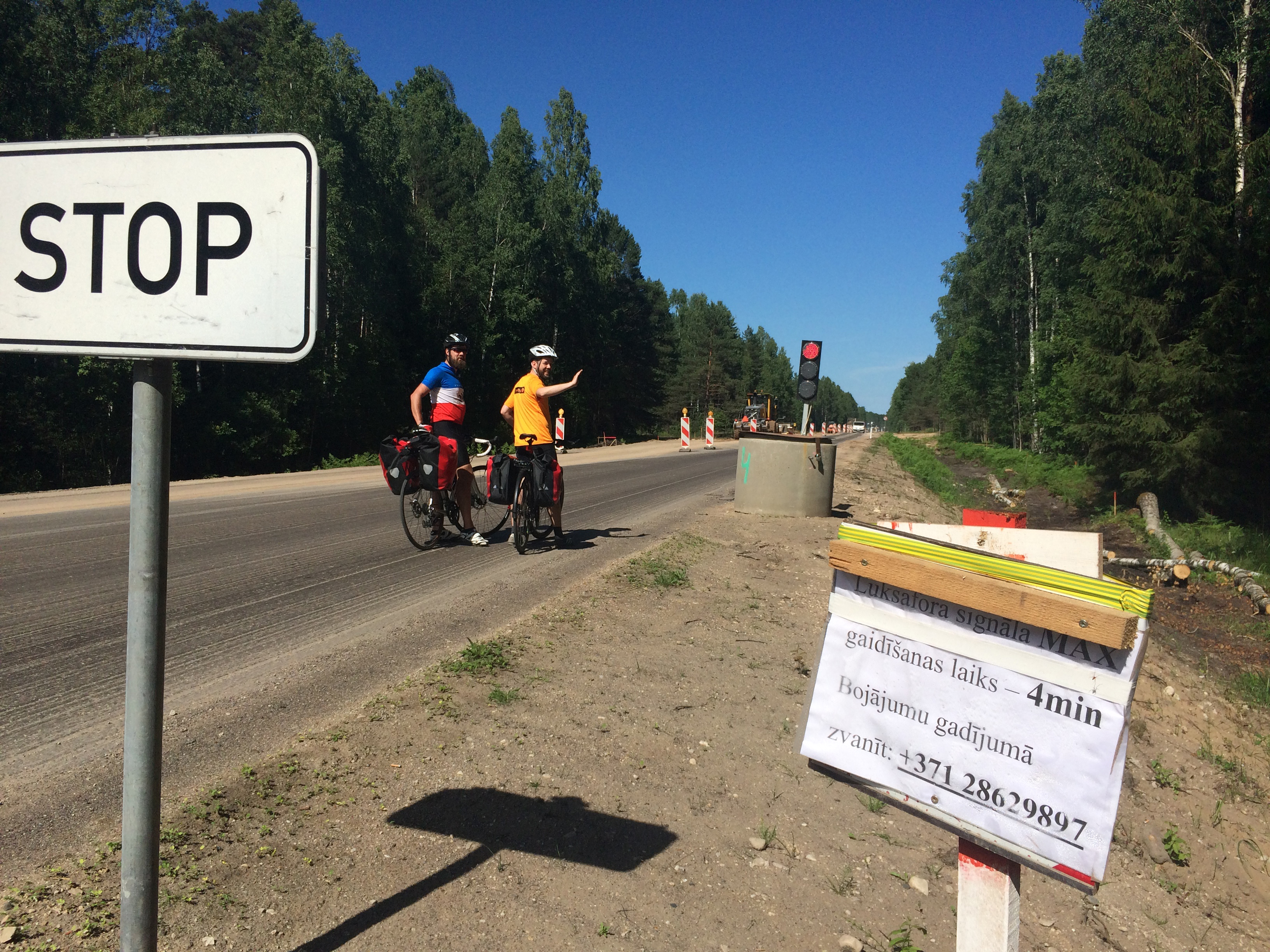 This turn based road arcade was definitely designed by a mad bike racing coach.
We had exactly enough time to hydrate ourselves while waiting for the green — and then we had to cycle super-fast to get away from cars behind us, breaking free just a few seconds before the light would change again and we would be trapped and doomed and killed. Genius.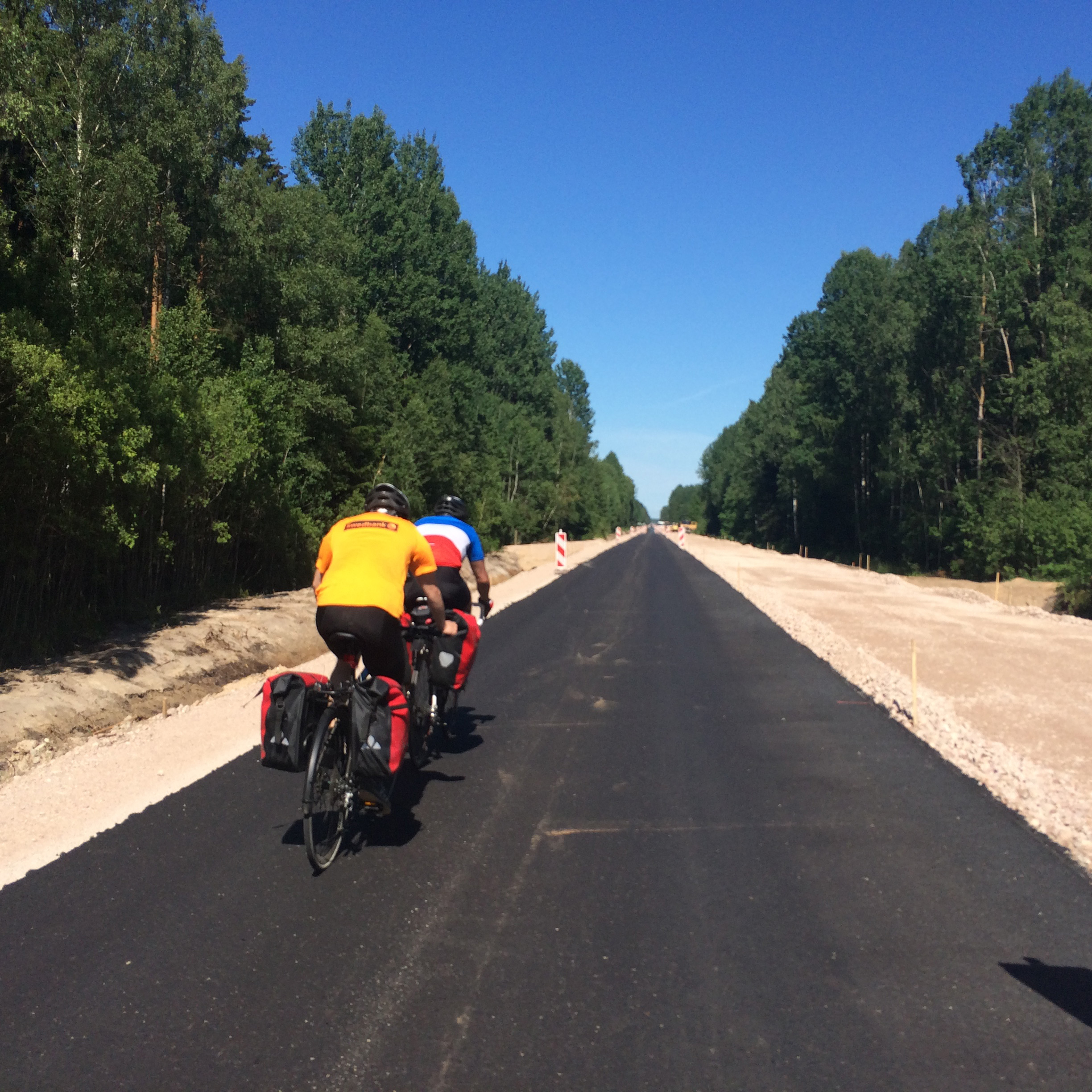 But we came prepared. We've had lunch at a road house with portions designed for giants (or truck-drivers), so we were able to generate more than enough horse powers to beat these segments.
In this flirtation with athletic success and fatal failure we realised we've already made 80 km from Saldus. We had to hop to the parallel road, which would bring us to Jurmala.
This 5 km long commute turned out to be the worst road in history. Short summary:
Kilobumps and kiloholes: ~5–7 / km2.
Megahorseflies: ~1000–2000 / km3.
Hygienic stop opportunities: 0. (At the very moment we've ventured into the forest seeking intimacy, we were attacked by hundreds of angry horseflies and had to flee ingloriously.)
We felt our bikes age 1 year per 1 km of this road, but The Lion and The Griffin members are known for strong stomaches, big bladders and advanced meditation skills.
Finally, we were on a highway. 60 minutes of relaxed riding, and we were in the city of Jurmala, fresh as new. Beer diet!
We were told watching the sunset is kind of a thing in Jurmala.
Well, we tried it and we are not able to disagree. It is a thing. Not recommended by ophthalmologists, though.
We slowly walked the finest Baltic sands and stood silently for a moment, facing the water, watching as the Sun touches Gulf of Riga.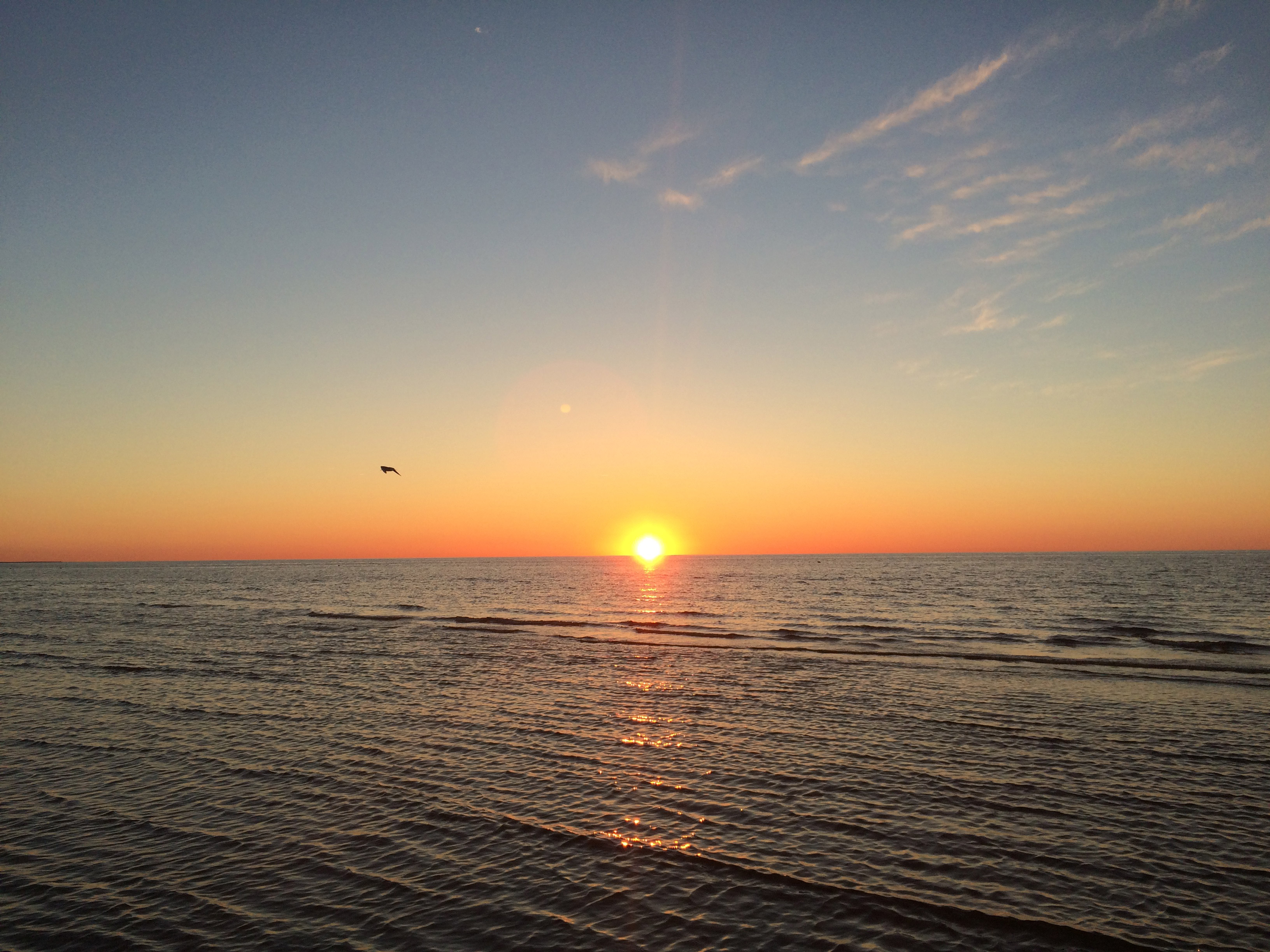 Beautiful.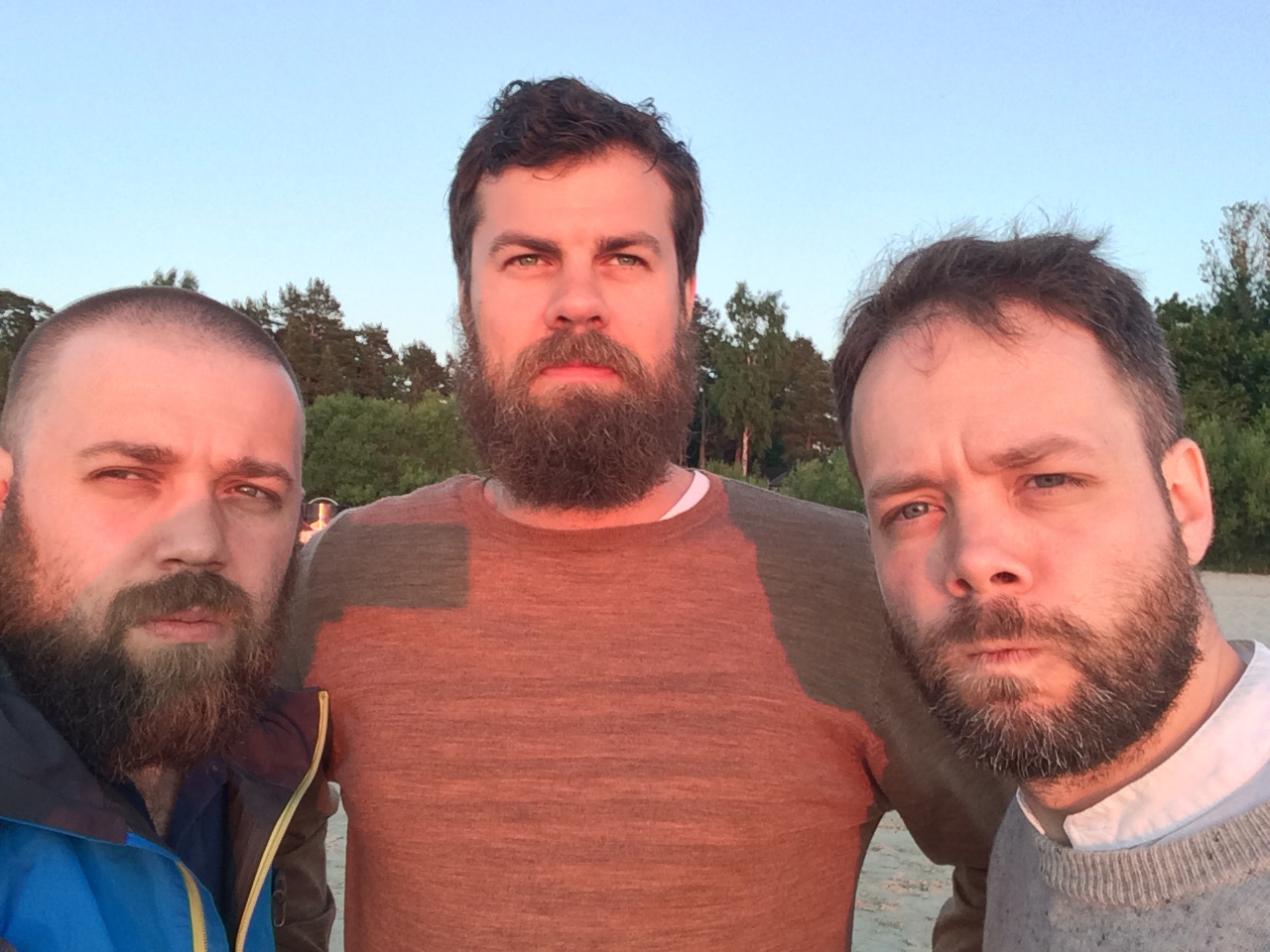 I mean three of us, of course.
---
Next day: we are going to impress Jurmala beach regulars with our underwear, officially finish the trip by the watchtower in Riga and enjoy Friday night with our best friends that we have never met yet.
And, SPOILER, simultaneously trim our beards at a hip craft beer cafe.